Innovation
Many entrenched social challenges call for new approaches to tackle them, and innovative investment products to finance them. To capture new ideas and drive innovation, we work closely – and in different ways – with a range of partners, who put their critical expertise and resources towards solving these challenges. This lets us test and learn from new approaches, so we can then scale the enterprise solutions and investment models that deliver most impact.
The challenge
We see important opportunities to use investment to create positive impact in the UK that are not yet being realised. Innovative enterprise models have the potential to address a range of entrenched social issues – from homelessness to childhood obesity – at scale, if they are supported with the right type of investment. However, the mechanisms and pathways to deliver such investments often do not yet exist, and there is a need for more "catalytic" capital to develop ideas. ​​
Our approach
Our approach is to work with others to co-develop innovative investment approaches to tackle entrenched social issues.
We do it by finding partners willing and able to take these first steps with us, whether by contributing in-depth social issue expertise, knowledge around impactful enterprise models, investment capital or grants, or networks and relationships. They can be fund managers or investors, creating new products to attract more capital to critical social issues. They can be mission-driven organisations, wanting to build funds around their priorities. Or they can be social enterprises and charities, looking for ways to scale their operations to deliver more impact. Our pathways in driving new ideas and innovation with partners include joint research projects, co-development processes of new fund proposals, as well as calling for ideas and proposals to address specific social challenges. ​
Impact and learning
We understand our impact on innovation in several ways.
Developing innovative issue-led partnerships
Poverty premium - In terms of initiatives we've developed in partnership, our work with the Joseph Rowntree Foundation led to the Fair by Design Fund in 2016, which aims to eradicate the poverty premium. Since then, the fund has reached over 340,000 people, who are now saving around £12 million per year on goods and services that they previously had to pay more for than people who are financially better off.
Place-based change - In 2019, the Bristol One City Fund launched, bringing the local council together with funders and delivery partners around a common city vision to tackle some of the biggest social and environmental problems it faces.
Childhood obesity - In 2020, our work with the Guy's and St Thomas' Charity led to a pilot fund that aims to tackle childhood obesity, which disproportionately affects people in deprived areas.
Vulnerable women - Also this year, we established the Women in Safe Housing fund with Resonance and Patron Capital, based on research with 60 women's sector organisations that helped us better understand the issue of domestic abuse.​
Across these issue-led partnerships, we have secured £36 million of catalytic co-investment.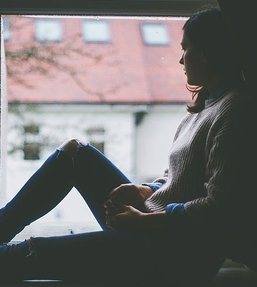 Research to unlock ideas and partners
Carrying out research helps us explore new opportunities and lay the ground for potential future investments.
Mental health - In 2019, we partnered with Bethnal Green Ventures and Zinc on a research and engagement programme funded by The Wellcome Trust, bringing together the worlds of research, social impact investment, and startup development. It's helped us gain critical insights into the enterprise models and needs of mental health startups, which have informed our way forward in the area of preventative approaches. ​
Since 2012, we've commissioned five issue-led research pieces with partners to explore new ideas. Some have a long gestation period - the Winterbourne Review research in 2014 resulted in the creation of Resonance's Supported Homes Fund in 2020.
​Embedding and sharing learning to evolve our approach
We've learned some key lessons. First, it's critical to convene the right stakeholders to understand the social issue, potential business models, and the partnership and investment structures needed. We aim to start with the social issues and the enterprise model that support it – then work out the right asset class and financing solutions that are needed. Second, while there is a clear need for catalytic capital to test new ideas it is also critical to design investments from the outset with a view to scaling impact by attracting further investment or influencing broader markets. Thirdly, it's important to acknowledge that not every co-development initiative will lead to a fund – a fund simply might not be the right answer in every case. ​