Positive Support For You is a Community Interest Company that operates throughout the North East of England, particularly around Teesside. It supports people with a learning disability, autism and/or challenging behaviour to live a meaningful and quality life in the community. This can mean undertaking training and work-based activity, building stronger relationships within families, or maintaining a tenancy and living successfully at home. The organisation received a loan in 2020 from Northstar Ventures' North East Social Investment Fund (NESIF).
Why Positive Support For You took on social investment
"They pay you in arrears which caused a difficulty as they were not being paid in time for payroll."
The organisation was founded 11 years ago, and the NESIF loan was not Positive Support For You's first encounter with social investment. In January 2017, the company borrowed £114,000 from a different social investor, which was vital for them at the time to survive as an organisation. Thanks to that loan, the organisation kept growing, winning Local Authority and NHS contracts. But this growth brought problems of its own, as significant payments were only made late, far beyond the terms of the contracts. As a result, the company had to rely on high interest, short-term borrowing products to pay its operating costs, leading to £40,000-50,000 per year of additional interest costs. Furthermore, their original loan was due to be repaid in 2021 and they therefore needed another option.
Saving on financing costs
"We were able to stabilise our finances, enabling us to progress and for us to build the company forward."
It was here that Positive Support For You's relationship with Northstar Ventures began. In March 2020, NESIF lent the company £210,000. This injection of funding allowed the social enterprise to stabilise their financial position and chart a way out of these difficulties. The investment not only allowed Positive Support For You to repay the Big Issue Invest loan but also gave them a financial cushion to move away from high-cost borrowing, saving them significant sums in interest.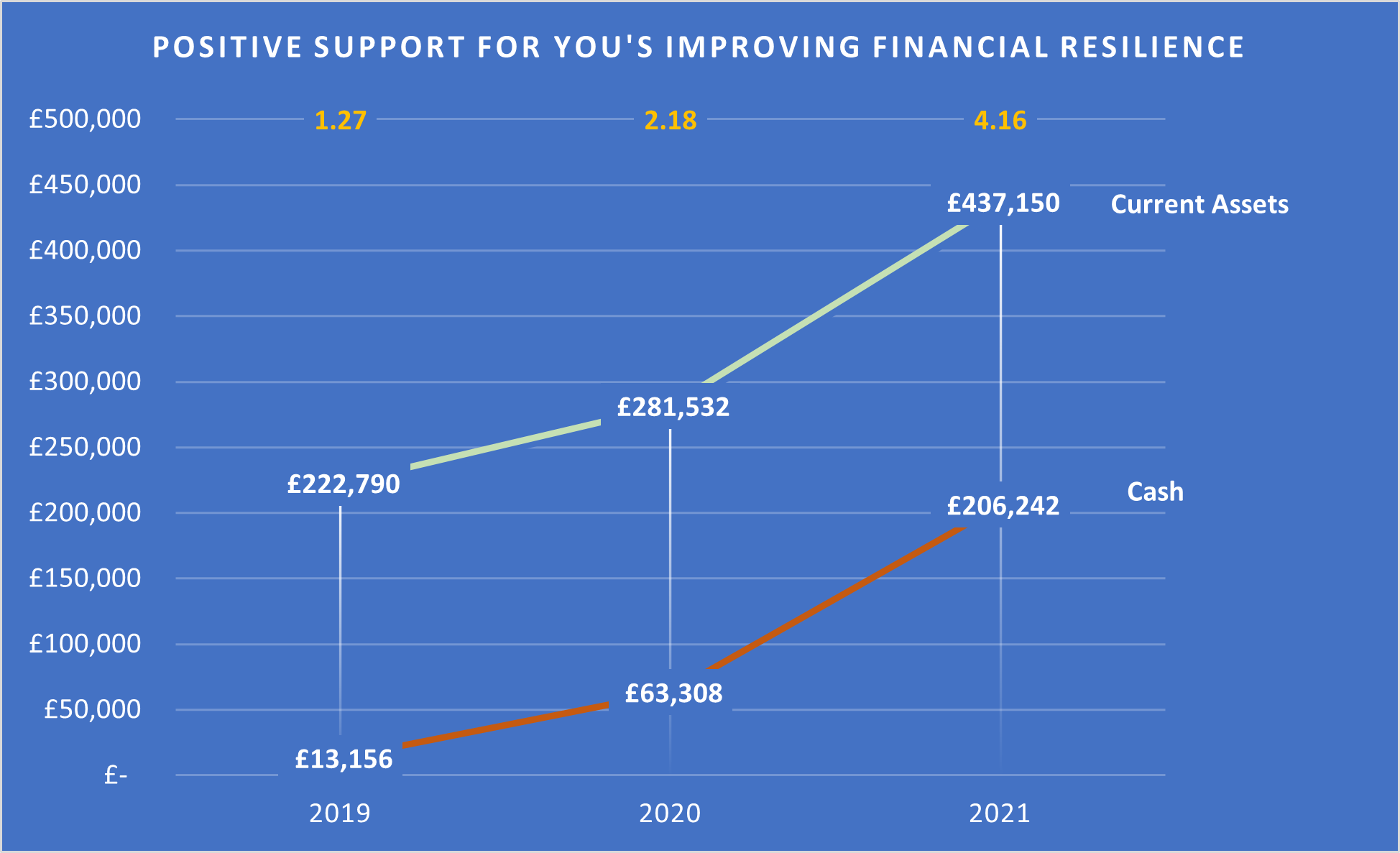 After taking on investment, Positive Support For You's cash balance improved significantly, as did their liquidity (demonstrated by their Current Ratio), putting them in a better position to weather any unforeseen negative shocks and plan for the future.
Investing in systems
"It's the biggest single investment we have ever made in technology or systems in this company." We don't own any buildings or vehicles, just a few laptops and mobile phones."
After refinancing the Big Issue Invest loan and the invoice factoring, Positive Support For You spent the remaining proceeds of the NESIF loan on improving their internal systems. These improvements, provided by Cura Systems, included tablets with specialist software and data storage, and will help the organisation more easily demonstrate their quality standards to the Care Quality Commission (CQC). The system is equipped with voice activation technology, allowing care records to be made more easily. Furthermore, they were better able to use both photos and videos in evidencing their work with the people they support and enabling their participation in their care – making Positive Support For You an even more inclusive place in its work.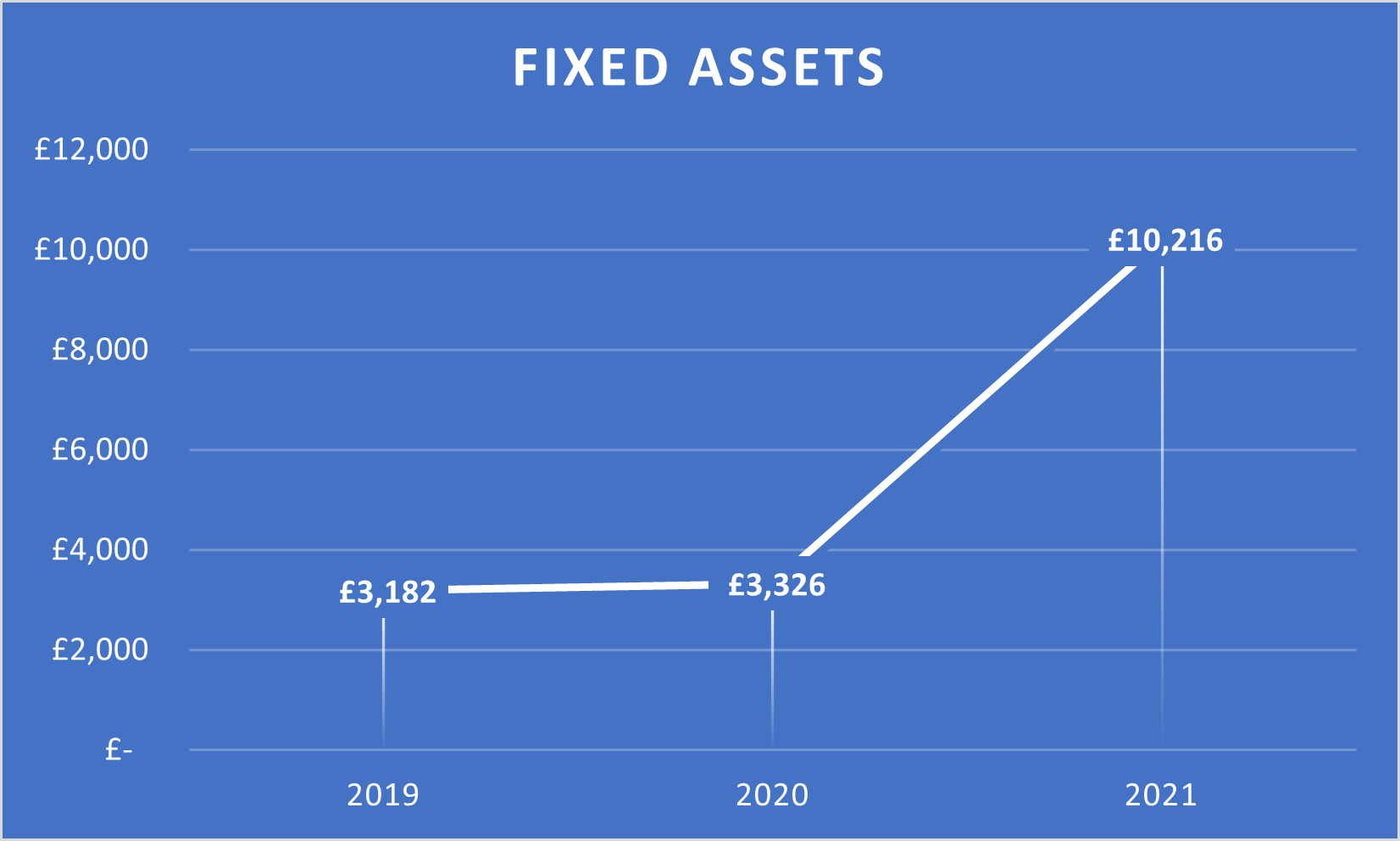 Positive Support For You's fixed assets were low historically; social investment allowed them to invest in their internal infrastructure in order to deliver higher quality services.
Reaching more vulnerable people
"The impact is not only with the vulnerable individuals we care for but also the families as we've been able to build up that sense of trust through the way we work and the digital systems we have bought with social investment"
While it was clear that NESIF's loan had allowed Positive Support For You to improve their resilience, we asked Dave whether it had also allowed them to grow their impact. Here the picture was more nuanced. Their previous growth in the amount of people they helped stalled, and the new loan did not change that – this was due to Covid-19, which made recruitment in the care sector more difficult. As they work with some of the most vulnerable and those with high behaviour needs, it has never been an easy place to work or an easy choice for potential applicants. However, since working with Northstar Ventures, they have been able to offer higher wages to support workers, helping staff retention.
Instead, Dave pointed to their work targeting more vulnerable people and achieving deeper impact with them. In particular, they have invested into the "Positive Behavioural Support" programme which supports highly vulnerable people, with histories of challenging others. Using a highly individualised person-centred approach backed with analysis, people are able to live better lives, be safer and avoid the need for medication. Thanks to the NESIF investment, they have been able to train a specialist practitioner to establish and run the programme and are now investing in a second post to extend its capacity.
Most recently they have also been able to develop partnerships with local charities who support asylum seekers and refugees living in their community. They are working together to involve people in active volunteering and seeing that in time and with the right support, some of them are likely to progress to take up careers in Positive Support For You's work.
The value-add of social investment
"Without assets, it was impossible to secure commercial lending from the banks."
Our interview with Dave highlighted not just the impact social investment had on Positive Support For You, but also the value add that Northstar Ventures contributed. The NESIF loan was not just like any other loan: as a small social enterprise with no fixed assets, there was nowhere else Positive Support For You could turn to for finance. Beyond just the finance though, as part of the due diligence process, Northstar Ventures made recommendations on how to strengthen their governance. As a result, they now have an accountant that sits on the board. These insights and advice that Northstar Ventures provided as a "critical friend" were invaluable.
Building an enterprise's resilience
"Social investment creates an environment to allow us to build on services and make good decisions. We're getting better at what we do and building up large amounts of trust and emotional knowledge which is down to the support of social investment."
Big Society Capital's aim for social investment is to help social sector organisations become more resilient and/or grow their impact. It was clear from listening to Dave that Northstar Ventures had succeeded in this case, particularly with respect to resilience. We hope to develop a system to better understand and measure the impact that our partners are having on their investees, to better help more charities and social enterprises experience the same success that Positive Support For You has. For more information on our work on enterprise level impact, please reach out to Gabriel Ng.