Fair for You was established in 2015 to provide an alternative to high-cost lenders. Owned by a charity whose mission is to alleviate poverty, Fair for You focuses on providing affordable and flexible credit to its customers. For example, an average loan of £350 from Fair for You would cost around £61 compared to £305 from a door-to-door lender or £350 from a payday lender (the legal maximum). For Fair for You, it is more than just the lower cost of finance; they also pride themselves on delivering a more ethical and customer-centric service, treating their clients with dignity and respect. For example, 80% of their customers who had problems repaying their loans reported that Fair for You were "very understanding" about this, with a further 10% saying Fair for You were "quite understanding" – and 86% indicated they were able to "get back on plan" after speaking to Fair for You.
Why Fair for You took on social investment
"The money invested predominantly would have gone straight onto lending out to individuals"
It was in November 2017 that Fair for You received investment from Big Issue Invest and Social Investment Scotland. This was in the form of loans (£500,000 and £1.5 million respectively) and part of a larger £3 million round of financing the company was raising at the time. Fair for You had prior experience with social investment in the form of catalytic loans received from a group of charitable foundations. These loans allowed them to set up a thriving and impactful lending business for furniture and appliances: in 2016, they helped 3,086 customers save on average £527 each. But they wanted to keep growing, both in terms of how many people they could reach and who they were reaching, and for that, they needed this new investment.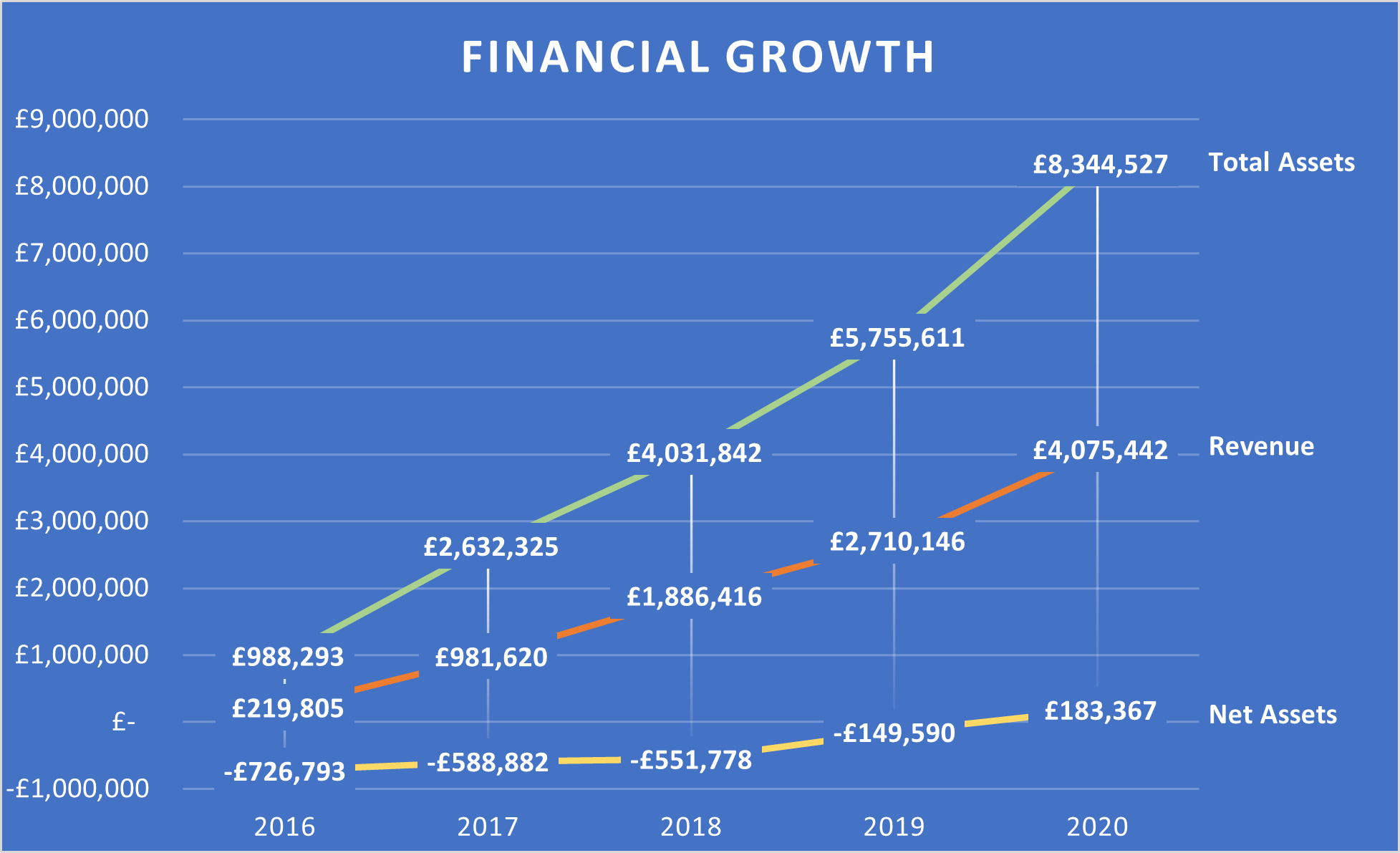 The rest is history, as Fair for You used this financial injection to lend more, growing its loan book and, as a result, its revenue. The investment also had a multiplier effect: Fair for You could lend out the £3 million it had just received, and once their clients repaid those loans, the organisation could lend that money out again, compounding the effect of social investment. This scale is then what allowed Fair for You to slowly reduce its losses before turning a profit in 2020.
Increasing Reach
While the impressive growth in financial metrics is often what most commercial investors think about when they talk about growth, just as important for Big Society Capital and social investors is growing impact. It is just as impressive to see how Fair for You has grown the number of loans, that ultimately delivers their impact, they have made since receiving the investment.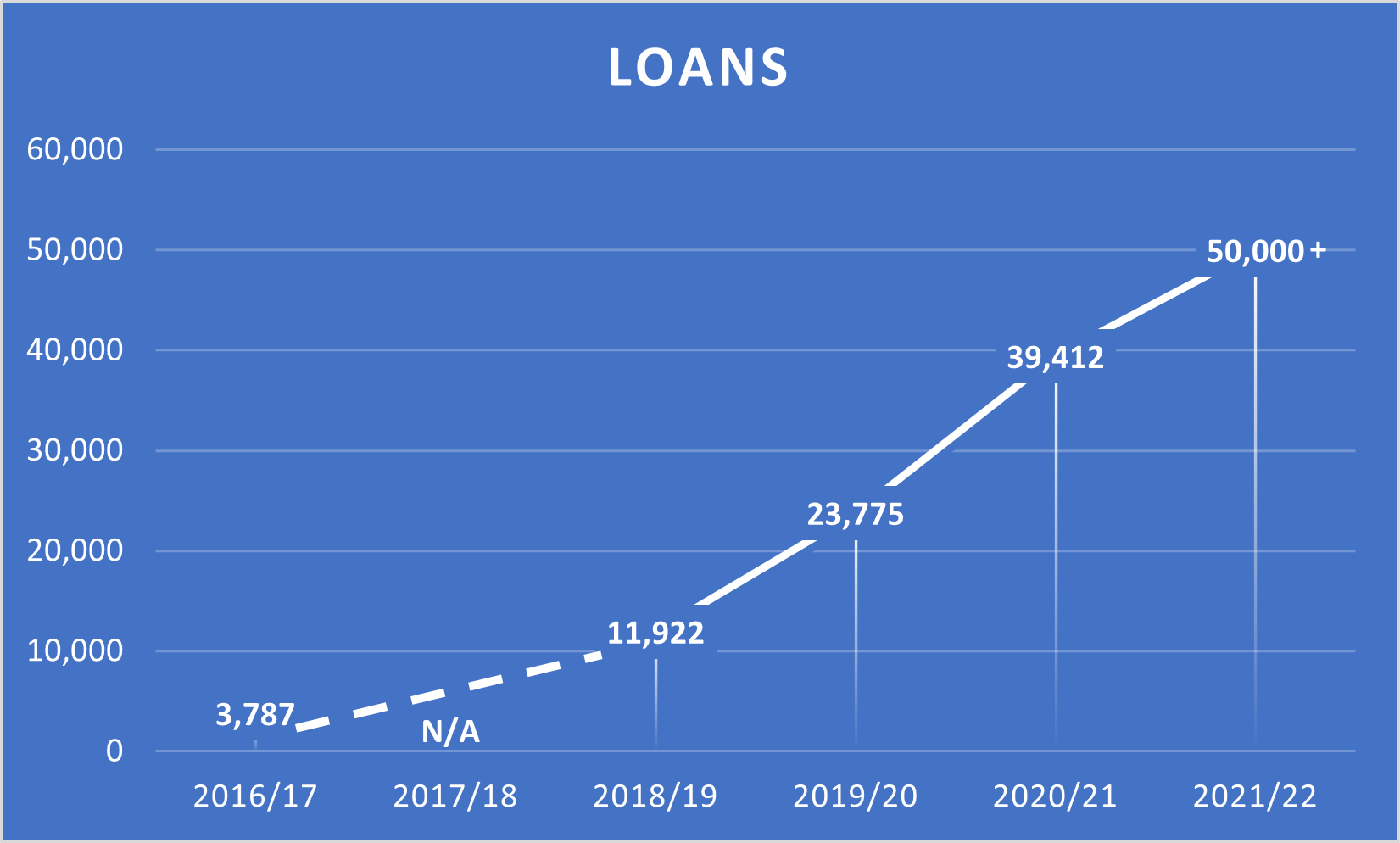 In its first five years, an independent social impact report showed that Fair for You had generated £50.5 million of social value for more than 33,500 customers, including helping 71% of them to move away from high-cost credit. Their impact went beyond the financial as well, with 68% of their customers seeing their health improve, for reasons including reduced anxiety and stress, better diet, or reduction in bad backs and other discomfort caused by sleeping in old or broken beds.
Supporting more vulnerable people
"The Food Club allows us to reach a slightly different demographic, so we've been able to go a bit wider and say yes to more people that we wouldn't have been able to say yes to before because the risk is lower"
Growing your impact is not just about increasing the number of people you reach; it can also be about who you are reaching. If you deliver the same service to the same number of people, but those people are more disadvantaged or vulnerable, then you have grown your impact. While Fair for You used the bulk of the social investment they received to lend to their clients, they also spent some of it building their IT infrastructure and conducting customer research. For example, they used the data they collected to create a proprietary lending scorecard bespoke to their customer demographic to allow them to make better credit decisions.
From an impact perspective, these customer insights led Fair for You to begin offering a new product: Food Club, a partnership with Iceland, that allows clients to purchase groceries on credit. Besides serving a different need to its main furniture- and appliance-based product, this also meant they could serve different customers. The average loan for buying food is much lower (and subject to a £100 limit) than Fair for You's other loans, making them less risky – meaning they could afford to make the loans to higher risk customers, still bearing in mind affordability requirements.
The value-add of social investment
"Because what we were doing was so new, we wouldn't have had access to commercial investors, when we were starting out; the social investment space was where we could really sell the value of what we were doing"
Our interview with Emma highlighted the special role social investment can play. Given the financial position Fair for You was in at the end of 2016, they would have been unlikely to receive the £3M they needed from mainstream investors. It was the social investors, as well as the foundations that invested before them, that unlocked the scale that Fair for You needed to now be in a position where they can look to bring on those mainstream investors.
Beyond just providing money when others would not, Emma also noted that Big Issue Invest and Social Investment Scotland have contributed in other ways too. They bring their brand names as mission-driven organisations, which has helped with staff recruitment; as the main investors, they have also built up a strong relationship with the organisation, helping to coordinate the larger group of investors and providing a challenge by asking thought-provoking questions.
Growing an enterprise's social impact
"Our social impact is something we're really proud of, and I think that investment just allows us to do more, do better, and have wider impact."
Big Society Capital's aim for social investment is to help social sector organisations become more resilient and/or grow their impact. It was clear from listening to Emma that Fair for You had succeeded in this case, particularly with respect to growing their impact. We hope to develop a system to better understand and measure the impact that our partners are having on their investees, to better help more charities and social enterprises experience the same success that Fair for You has. For more information on our work on enterprise level impact, please reach out to Gabriel Ng.