In the last of four blogs responding to challenges raised by social enterprises to us, CEO Cliff Prior shares his thoughts on social impact investing's role in creating radical change. He also explains what Big Society Capital is doing around this.
When we asked a panel of social entrepreneurs to tell us what they thought about social impact investing, they raised a number of issues which they found challenging, which we have explored in this blog series. But perhaps the biggest question was: does social impact investing have a role to play in creating radical change, rethinking economics as Kate Raworth [1]suggests?
Our simple answer is definitely! Although we work with the system as it is today, we also work to influence it for change. Of course, we are just a small part of a much wider cast of partners across the wider responsible & impact investing, public and social sectors.
The aim of social impact investing is to help solve pressing social challenges – not just through remedial change in investment, but in the ultimate purpose of investment itself.
The questions you ask us, and we constantly ask ourselves, are:
How has it lived up to that challenge?
How could it do more in the future?
System change - creating the change we want to see
System change recognises a bad or negative system that creates harm to people's lives, seeks the root causes of the social problem, and changes both the components and structures to achieve a better solution for the future.
It may sound simple but it's not an easy route. This level of change requires unwavering commitment and collaboration from a wide range of partners. No one organisation can achieve system change, the go-it-alone approach doesn't work. Creating change requires a healthy risk appetite and no matter how much planning, stress testing and research is done, some efforts work and some don't.
What we are absolutely committed to is taking and sharing learning so we can make a better effort next time. Just because something fails once doesn't mean that there isn't still a real need or demand. Maybe the solution or the timing wasn't right, maybe we just need to find another way.
The role of scale and the importance of small
The most obvious route for social investment is to take social enterprises and the impact they create to big scale.
In the UK, scale is scarce. It's important to have role models like Dwr Cymru Welsh Water which can demonstrate that good commercial business can be done. And advisors like ClearlySo play a key role in bringing a range of investors together when big money is needed.
But scale has many faces. For instance, innovative investment structures such as the Bridges Evergreen Fund supports the growth of ambitious mission-led organisations and enables them to increase their impact over a longer time-frame – helping to tackle entrenched social challenges at scale. The fund also supports private businesses to become great social businesses as part of a 'take social' investment.
Of course, bigger isn't always better. Scaling impact through large numbers of small organisations can be just as powerful. Community organisations have become masters in learning from their peers, refining their model and then learning if borrowing money can help them to create more impact. This is why Access' Growth Fund and the availability of blended capital is such a fundamental foundation block in the road to first-time investment.
Power to the people: ownership and investing for good
To create radical change, it can't just be about who is helped or who is helping. It is also about the basics of ownership.
Here's a simple example:
Clean energy is good
Social investment into clean energy is better
Social investment into community owned clean energy is the best of all
Community ownership means that people are in charge of the change they want to see. This is most critical in place-based working where communities owning solutions to local challenges creates confidence and capacity, which enables people to tackle the next problem they may face. Ensuring communities own the right to say what "good" is; to determine what the priorities are; and to have a voice in what is happening, should be the fundamentals of social enterprise and investment.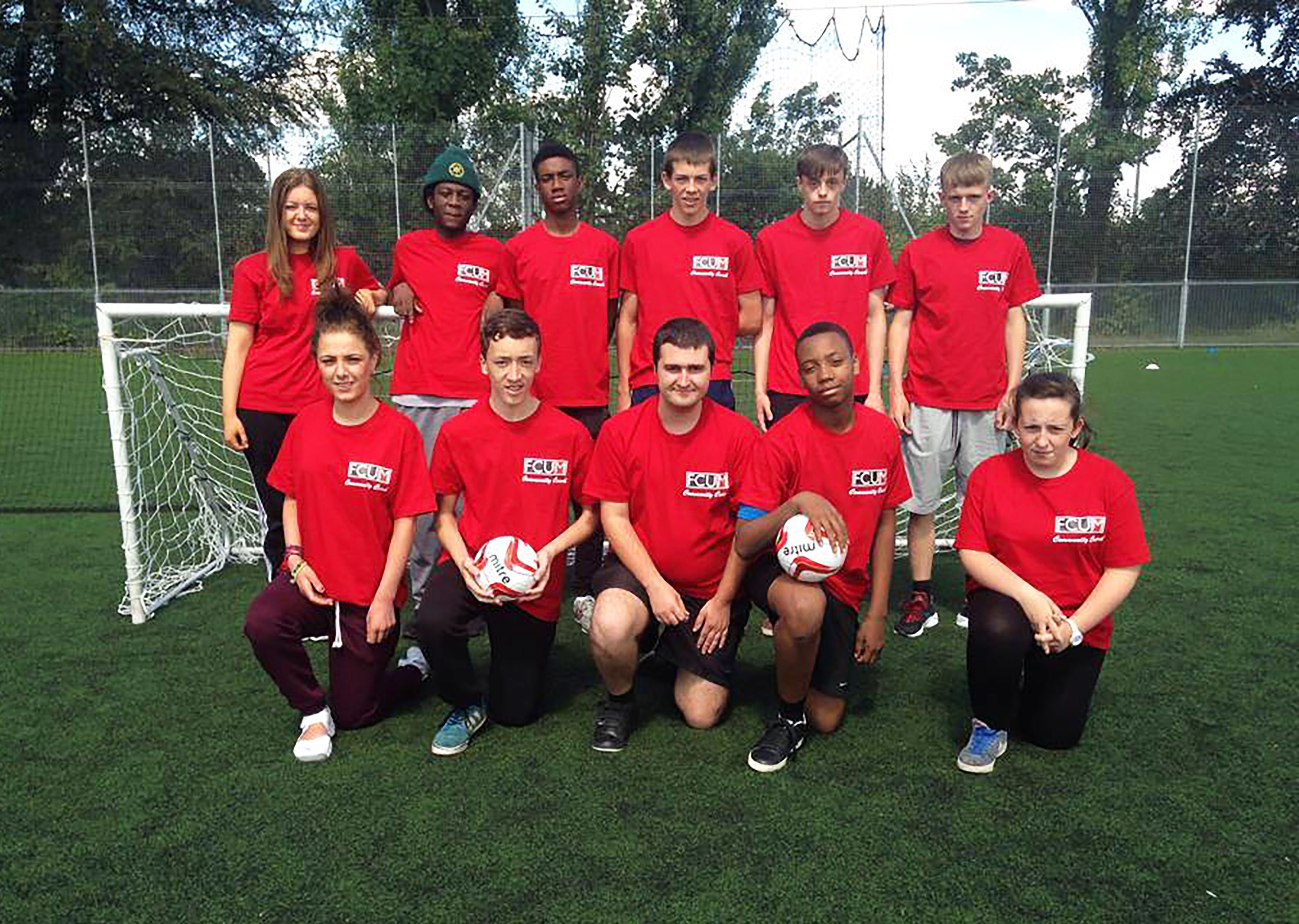 "People invested because they wanted to be part of something that will influence and change lives in North Manchester." - Andy Walsh, General Manager, FC United of Manchester. FC United of Manchester is a community-owned football club which raised money using Social Investment Tax Relief to help build a new stadium.
If surveys are to be believed, almost two thirds of adults in the UK would like to invest and save their money in line with their values. We need to harness that desire by making it easier for people to invest and presenting them with more choices. This will come with regulatory challenges, and we will need to work with regulators to ensure consumers are properly protected.
We are encouraged by the launch of new initiatives such as the Big Exchange and the rise of crowdfunding. But we still want to see social pension options on every employer's list of benefits. To see the scale of change there needs to be a significant breakthrough.
What are we doing?
Using our influence as an investor:
Place is a key theme area for us as an investor. For instance, our investments in Bristol and the West Midlands involve local agencies and individuals to determine their own plans and proposals.
We are significant investors in social banks like Charity Bank and Unity Trust and the charity bond market, which allow individuals to put their savings into social value.
Our investments into funds like the Bridges Evergreen Fund and the Access Growth Fund – both of which support the growth of social enterprises in different ways.
Building the social impact investing market:
Working with the newly created Impact Investment Institute, whose aims include breaking through the barriers to open-up retail impact savings and investments to enable more people to invest in line with their values.
Lobbying for simplification and extension to Social Investment Tax Relief in order to bring new investors, as well as better value, patient capital to more social enterprises and charities.
Proactively supporting the social enterprise movement and SEUK in its #buysocial for a better world campaign.
Listening and Learning:
Collaborating with the Young Foundation on lived experience, user voice and building the capacity of users of social investment.
Freely sharing all the best practice we have gleaned from being a key partner in the funding and establishment of goodfinance.org.uk.
Why we do what we do
As a member of the Dormant Accounts system, with a specific mandate, we can't do everything. But we can and will focus on the social challenges where our size and type of capital can make a difference, changing bad systems to good.
Where our capital isn't the right type, we will use our role as a convenor to challenge, champion and help build a better social impact investing market.
We are also working on making a connection between social investment, which is our heartland, and the impact funds being created by mainstream asset managers. If we can get this right, there will be no limit to the investments backing social enterprises in reaching their full potential.    
Lastly, I believe that channels giving a voice to people with lived experience on how social investment could be put to use should be the norm. It's our job to create the culture and design the mechanisms that could make this a reality. This is essential to inform the radical change we all want to see.
If you are interested in working with us or have more ideas for how Big Society Capital could help achieve radical positive change, please get in touch.
[1] Kate Raworth is a British economist and author of Doughnut Economics: Seven Ways to Think Like a 21st Century Economist, which shifts thinking about economics to focus on human well-being rather than profits.
What social enterprises tell us they want
For more on this series, read: