Following on from our inaugural careers podcast, we're sharing our second careers podcast of the panel discussion from our latest event.
Last week we hosted our bi-annual Introduction to Careers in Social Investment where sixty people joined us in our office and by webinar. I was excited to see the diversity of sectors and professions the attendees represented – what united everyone though was the interest they had in creating social impact.
I gave a brief overview of social investment before explaining the range of roles available for people considering making a move into social investment and some top tips for doing so. You can hear this presentation in our previous careers podcast or look at the slides I used.
The attendees then heard from our excellent panel of social investment professions who reflected the range of roles available across social investment and shared what a typical week looks like for them. We're publishing this panel discussion as a podcast to give more perspectives about what it's really like working in the market.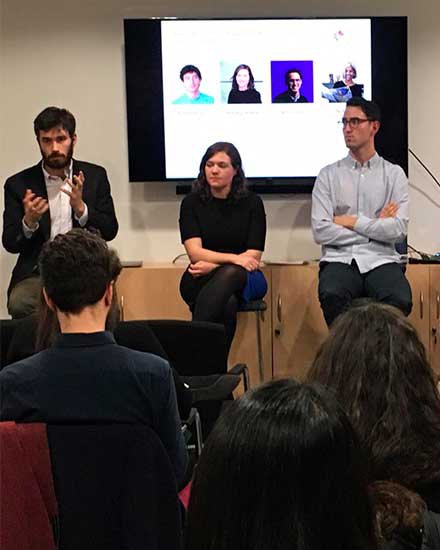 The panel included Tom Davies from Social Finance who works with local government commissioners; Hayley Hand from Big Society Capital who looks at some of our work in place; Jamie Innes from Tribe Impact Capital which is an impact wealth manager; and  Natalia Fernandez from Big Issue Invest who focused on making loan to charities and social enterprises.
Big Society Capital is aiming to host similar events every six months, inviting a range of speakers from across the social investment sector to share their perspectives – join the Big Society Capital careers mailing list to find out when the next one will be held.
If you're currently looking for roles, you can find current vacancies at BSC and many other social investors at: https://www.bigsocietycapital.com/careers