Equality, diversity and inclusion in the sector
The social impact investment market is still at a relatively early stage of development, and the way the sector operates needs to improve in a number of areas.
The challenge
Our mission is to improve people's lives in the UK, and we know we will achieve this best with an investment ecosystem that represents the diversity of the UK and the communities we serve. However, social impact investment faces a number of challenges to equality, diversity and inclusion that are limiting our collective ability to maximise our impact and ultimately improve lives. There remains a lack of diversity within social investors, fund managers, social banks and other intermediaries. In particular, there is a lack of people from Black, Asian and Ethnic Minority communities (BAME), disabled people, those with diverse socio-economic backgrounds and those with lived experience at decision-making levels in the sector.
Our approach
There are three areas where we can contribute to addressing the equality, diversity and challenges we face as a sector. Firstly, by being intentional about the changes we want to see and our role in supporting this, for example, in the role we can play in partnership with others in addressing underlying structural inequalities (in particular around race, gender and income). Second, by promoting transparency, particularly around collecting and sharing data from across our portfolio publicly. We have started to collect some data and will work to improve this over time. Thirdly, by directly supporting the capacity of the sector by developing shared tools and resources, such as our adapting our Outcomes Matrix with an equalities, diversity and inclusion lens and through our work on integrating user voice and lived experience in our own practices and the wider sector. We will also continue to participate and contribute to wider initiatives across the sector including the Diversity Forum and Equalities Impact Investing Group, sharing and amplifying the best practice of others.
Impact and learning
We know that there is much more we need to do to achieve change in this area. Over time we have developed a clearer view on where we are best placed to bring about significant change. A key area is collecting and sharing data. As a result, we have started to collect and publish data on the diversity of our fund managers and we will do this annually going forward. With more consistent data we can better understand where specific challenges persist and make intentional choices about how to address these.
We have learnt the importance of working with and through partners in other areas, for example collaborating with the Diversity Forum to collectively encourage fund managers to improve and share the data they collect from organisations and investees in their portfolios so we have a better understanding of where investment is flowing.
We have also learnt the importance of amplifying best practice from the wider sector in addition to taking steps ourselves. As a result we will share examples of best practice from our portfolio and the wider sector (for example, Ada ventures' approach to building diverse networks).
We have made a start, specifically in collecting and publishing the data we have on representation across our fund managers. In February 2020, we asked a sample of 25 of our fund managers for all gender and ethnicity diversity data on their Exec teams and Investment Committees.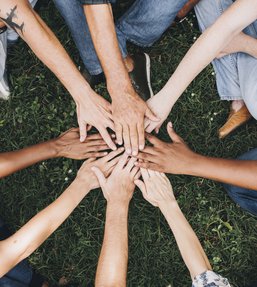 The data we've included here is the aggregated sample of 12 managers that provided us with this data. Note that the small sample size means it may not be representative:
Gender ​

For this sample, women are under-represented on both exec teams and investment committees (ICs) compared to 2011 census data. ​

Ethnicity ​

For this sample, BAME representation on exec teams is broadly in line with 2011 census data. However, BAME groups are significantly under-represented on ICs, at just 7% compared to 13% in the UK population. Across both exec teams and ICs, individuals with mixed or multiple ethnicities are over-represented. ​
We now plan to collect this data from across our portfolio and publish it annually.