Eka Ventures
We want to change this status quo by building a venture ecosystem that effectively nurtures and scales innovative ways of tackling social problems.
Challenge ​
The venture ecosystem can be a powerful catalyst for change. Technology startups can scale and reach many people quickly. Fast feedback cycles and data allow startups to quickly design and refine goods and services –that can improve lives. Yet historically, startups have engaged with impact in only a narrow sense. ​​
​Approach
We want to change this by building an impact venture ecosystem that nurtures and scales new ways of tackling social problems. One approach is to work with the mainstream venture capital (VC) ecosystem to grow its potential to create impactful ventures that scale rapidly and successfully. Our investment into Eka is part of this approach. ​
The partners at Eka had a track record of successful VC investing – now they wanted to focus on more impactful ventures. Eka's investment thesis is built on 'shared value', whereby social and/or environmental impact is delivered in parallel with improved business economics. We have worked with Eka to develop their approach to investing with impact. Alongside investment strategy, we also worked with Eka to embed an 'impact lens' into its core investment tools, processes, systems and decision making
​Impact
We're excited about Eka's potential to create impactful ventures that offer products and services which tackle the problems of those most in need, at scale. We hope this will also excite investors, and help increase investment for impact VC funds. ​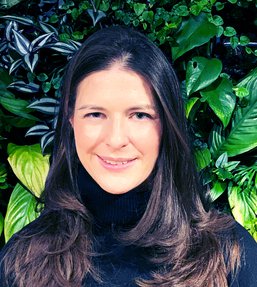 Camilla Dolan from Eka Ventures
Eka has just made its first investment, Urban Jungle – a great example of their thesis in action. Urban Jungle is a technology-enabled insurance provider, using behavioural data to assess individuals on factors they can control, rather than demographics that they can't. This helps them design affordable products that are more transparent, fairer and more effective at reaching and serving the customers who need insurance most. A recent Trust Pilot review shows the potential of the product:
I saw ad on tv & realised i have never had contence insurance!! I Know right!! My housing assoc Offered a meager cover for twice as much as tr asking! So to me it's a 'no brainer'! Get covered! And my urban jungle are quick and 3x types good really good n excellent! I'm on benefits so I'm lucky to be able to afford anything. I'm over the moon xxx BIG THANXXX MY URBAN JUNGLE
We hope the work we're doing around impact practice will help other funds to understand the value in these practices, and incorporate them into their day-to-day business. Together, these factors will nudge the venture ecosystem towards greater impact.