Venture
Ventures can provide innovative and scalable ways to tackle social problems.
£

55.3

m

Drawn down from Big Society Capital

– Data from Big Society Capital

£

144.8

m

Drawn down from Big Society Capital and other investors alongside us

1.8

x

Amount our capital has been matched by other investors
The challenge
Technology startups have the potential to catalyse change and social impact, by delivering products and services that meet people's needs better. Their business models can allow them to scale rapidly and reach more people more effectively. However, the financing available to tech startups does not support or encourage them to focus on positive social impact.
Our approach
We want to change this, by helping build a venture ecosystem that effectively nurtures and scales innovative ways of tackling social problems. ​
To do this we have invested in venture capital fund managers that bring the right values and skills to find and back a diverse set up impact startups. We complement these investments through a range of support, including building networks and impact know-how in the venture sector. Our goals are:
A group of high-calibre fund managers with a range of approaches by investment stage and strategy
A broad range of investors with increasing amounts of impact-driven capital
Rigorous and proportionate impact practices that drive value right across the system
125

Number of startups supported

– Data from Big Society Capital and fund managers across the portfolio

12

m

Number of people reached

28

Number of impact venture funds vs 3 in 2012

11

Number of venture funds Big Society Capital has invested in
Impact and learning
We look at our impact on a number of levels:
Number of ventures that scale their social impact
Across our investments, there are ~125 live startups in our portfolio. These cover a range of business models and sectors, with a concentration in health, education/training and financial inclusion. So far, a handful of these startups are reaching more than 100k people or have enterprise values of more than £50 million, though our portfolio is still typically relatively young. ​In total "tech for good" enterprises in the UK are benefitting 12 million thousand people.
The development of the ecosystem
In terms of building the broader ecosystem, a number of key lessons are emerging although it is still too early for significant change.
We've seen purpose and impact rising up the agenda of venture investors and fund managers – a trend that we intend to accelerate further.
We've also learned that both venture-building skills and impact practice are fundamental to successful impact startups.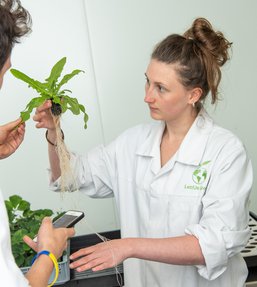 Finally, we have learned that distinct investing strategies and capabilities are needed for different types of venture pathway. Managers investing in startups with a fast-scaling pathway using existing business models need help to deepen their impact practice. Meanwhile those investing in new business models and solutions may need more venture-building skills and additional capital to make things happen.