Small loans
A blend of grants with repayable finance can make investment affordable and sustainable for many smaller organisations.
£

37.1

m

Drawn down from Big Society Capital

– Data from Big Society Capital

£

68.5

m

Drawn down from Big Society Capital and other investors alongside us

1.3

x

Amount our capital has been matched by other investors
The challenge
Small voluntary, community organisations, and social enterprises, and small businesses play an important role particularly in disadvantaged communities and supporting vulnerable people. These enterprises create jobs and support local economies, if they can access finance, so there is growing demand for affordable unsecured loans of under £150,000 from social enterprises, charities, and other social purpose organisations.
However, it remains difficult for them to access, especially from mainstream lenders. These smaller enterprises are perceived by lenders to be high risk and the cost of making loans also too high. So many will need a blend of grant and repayable finance for investment to be affordable and sustainable.
Our approach
In 2015 we helped set up Access – The Foundation for Social Investment alongside the National Lottery Community Fund and the Cabinet Office. Its aim was to provide blended grant and repayable capital to help social enterprises and charities access finance more suited to their needs, which has significantly increased the number of organisations we reach. Since then, we have continued to work with partners to establish funding vehicles that can help capital support smaller organisations to deliver impact.
Our support in this area is built on two key pillars.
Our work with the National Lottery Community Fund, the Cabinet Office and Access – The Foundation for Social Investment into the blended capital Growth Fund, to provide small loans (averaging £63,000), and help social enterprises and charities to grow and/or become more resilient.
Our work with Social Investment Scotland and several leading CDFIs to establish the £52.5 million Community Investment Enterprise Facility (CIEF). The Facility lends to micro and small businesses in disadvantaged areas to support job creation and increase economic activity locally. ​
14

Number of blended capital and guarantee-supported funds

– Data from Big Society Capital and fund managers across the portfolio

49

%

Percentage of loans made in the 30% most deprived areas

£

51579

Average loan size
Impact and learning
We understand our impact in a number of ways:
Reaching underserved organisations in underserved places
The Growth Fund managers and Community Development Finance Institutions have made 727 loans, totalling £34.3 million, to 665 organisations.
More than 50% of Growth Fund loans have gone towards employment support (35%) and mental health and wellbeing (23%). Similarly, more than 50% of loans have reached some of the most deprived areas in the UK.
Organisations supported by the Growth Fund are reaching 330,000 beneficiaries, while enterprises in receipt of CIEF investment have employed 2,822 people to date.
Initiating and strengthening enterprise models
Growth Fund investments are mostly used to scale up an existing activity or start a new one (50% of investments). The rest sustain business as usual, or develop existing activities. 72% of CIEF loans support working capital or growth. ​We are seeing smaller loans serve a range of business models, across different sectors.
Expanding the availability of blended finance
One of the key lessons for us and partners has been the need to blend repayable investment with grants, guarantees and tax reliefs to better support the business models of many smaller charities and social enterprises.
More recently, we've seen grant funders interest grow in supporting small loans that contribute to the sustainability and development of enterprises in their area of focus.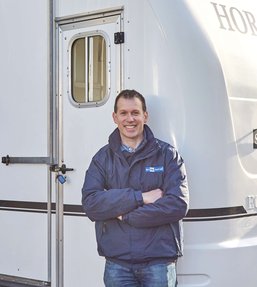 For example, in 2020 we invested alongside Sports England and British Gymnastics into the British Gymnastics Fund, and our investment with the Arts Council and Heritage Lottery Fund in the Nesta Arts & Culture Impact Fund.
In addition, we have worked with Access - The Foundation for Social Investment to secure the commitment of £35 million of additional dormant accounts funding in 2020. This will enable a significant expansion of scale and innovation in the use of the subsidy in the years ahead.
We continue to work with policy makers to expand and develop the available tax reliefs – such as Social Investment Tax Relief and Community Investment Tax Relief and guarantees that can best support investment capital to reach smaller organisations.