Property
Together with investors, housing providers and homelessness charities, we can improve the housing system.
£

71.2

m

Drawn down from Big Society Capital

– Data from Big Society Capital

£

385.2

m

Drawn down from Big Society Capital and other investors alongside us

6.2

x

Amount our capital has been matched by other investors
The challenge
The housing market crisis is affecting people all over the UK. There are more than one million households on waiting lists for a social home and levels of homelessness are all rising. Significant capital is needed to address these issues and we believe social impact investment can help address some of this shortfall. Together with investors, housing providers and homelessness charities, we can improve the housing system.
Our approach
Residential property can be an attractive asset class to draw in capital at the scale needed to help address the affordable housing crisis. Over the last decade Big Society Capital has worked with partners to lay the foundations for a fast-growing market in social housing funds delivering both impact and financial returns.
We have supported the development of this market through:
Investing as a cornerstone in new social property funds to encourage other investors alongside us to increase the supply and quality of affordable housing. We seeded the first social impact property funds designed to bring equity-like capital to the affordable and social housing sector, as well as to new products designed to tackle issues in the private rented sector.
Working with social enterprises, charities, and social purpose organisations to develop and seed investment ideas that answer unmet social needs through housing, alongside fund managers who are informed by a deep understanding of social issues.
Developing the impact practices of fund managers and institutional investors with the commercial skills and networks to attract more capital at scale, to generate an even bigger impact and improve sector impact practices.
1435

Number of general needs properties

– Data from fund managers across the portfolio

558

Number of specialist supported homes

815

Number of transitional supported homes
Impact and learning
We understand our impact through property funds at a number of levels:
Market growth
The affordable and social housing investment market has grown substantially from zero in 2012 to over £2 billion in 2020, with a more diverse range of fund managers bringing experience in both real estate and impact (10 new funds and 10 more under development) and a growing role for institutional investors such as pension funds and university endowments. This reflects growing institutional investor interest in impact and ESG, together with risk-adjusted returns in affordable housing based on government-backed, inflation linked income streams.
As with many new markets, there have been some challenges: slower fundraising and deployment, and challenges in measuring impact consistently. We've seen the pace of investment improve significantly as charities and other housing providers become familiar with the investment models and investors design the structures to better work for housing associations and charities (e.g. risk sharing of leases). The investment we have made so far will provide homes for 5,418 people.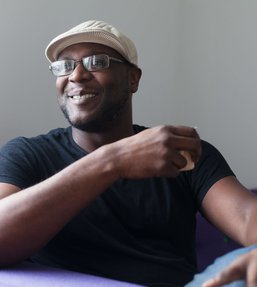 5418

Projected number of people to be housed

– Data from fund managers across the portfolio

2788

Number of new homes
Innovation to scale
Our earlier investments in property paved the way for increasing innovation and impact, across a spectrum of housing issues. We put in place a £15 million match fund for local authorities to help replicate the Real Lettings Property Fund from London to Oxford, Milton Keynes and Bristol and Resonance has now successfully raised £200 million for its social property funds. The Social and Sustainable Housing Fund pioneered a model that enables small to medium charities to acquire housing for vulnerable people so they can access the appropriate services and has already raised £30m.
We expect to see such impact-led strategies growing in scale – particularly in view of Everyone In - as well as the emergence of new ways to of connecting capital to housing needs – for example, the recently launched Supported Homes and Women in Safe Homes Funds.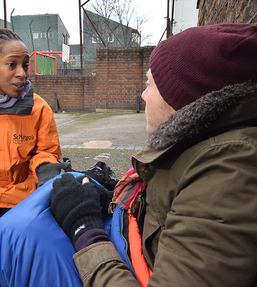 Improving impact practice
Mainstream property fund managers are increasingly adopting impact practice, including three in which Big Society Capital has leveraged their investment to help support and strengthen the approach. The £250 million CBRE UK Affordable Housing Fund is an example of a leading real estate manager adopting a social impact framework as part of its investment process, helping to steward and deepen the impact of this large-scale fund.
To improve impact standards and comparability, we're engaged in an external project with property fund managers and housing providers, consultants the Good Economy and the Impact Investing Institute to develop a sector standard for impact assessment and reporting, called the Equity Impact Project. The project is designed to achieve consistency across the market, allow funds to clearly articulate their impact credentials, and increase the capital flowing to high-impact proposals.