Outcomes contracts
Outcomes contracts can help improve the way public services are delivered.
£

21.2

m

Drawn down from Big Society Capital

– Data from Big Society Capital

£

44.8

m

Drawn down from Big Society Capital and other investors alongside us

1

x

Amount our capital has been matched by other investors
The challenge
Public sector commissioners such as local and national government are looking to drive innovation in service delivery to improve lives in key areas such as homelessness and youth unemployment. Outcomes-based contracts are an effective way to achieve this impact, but the social enterprises and charities that have the skills and expertise to provide public services often lack the upfront working capital they need to deliver these contracts. ​
Our approach
Social Outcomes Contracts can improve the way public services are delivered, maximising the outcomes for people using these services. Payments are only made once outcomes have been achieved, so social investors will provide working capital for enterprises to deliver contracts – often serving the most vulnerable, or people with complex needs. ​The investors are only repaid if the contracts deliver measurable improvements to people's lives.
​Our approach has three elements; to move first with our capital to seed dedicated outcomes funds, supporting fund managers to replicate the model and sharing the lessons learned.
Seed
In 2013 we were one of the first investors to call for fund managers to offer support for outcomes-based contracts – sometimes called social impact bonds. Bridges Fund Management developed the first fund of its kind in the world, delivering social impact while developing a replicable fund model that meant socially-motivated investors could support these contracts.
​Replicate
Through our investments and broader stakeholder engagement, we aim to replicate and scale social outcomes contract models. We do this by building expertise across a number of fund managers, through developing projects with engaged commissioners and social sector organisations able to deliver services. ​
​Share
We convene experts and practitioners to share lessons and knowledge and engage with national government to secure its support for the market, and help shape the future pipeline, particularly in the policy areas where we see the most promise.
4

Specialist outcomes funds vs 0 in 2012

– Data from Big Society Capital and fund managers across the portfolio

27706

Number of people supported by Bridges Fund Management and Big Issue Invest through outcomes contracts

55

Number of outcomes contracts Big Society Capital has invested in
Impact and Learning
We understand our impact in this area in a number of ways:
Growth of the market
The market for such social outcomes contracts has grown considerably, from only 14 contracts in 2012 to more than 80 today. The UK now has one of the leading social outcomes markets ​in the world.
Improvements in public services
In addition we've learned that social outcomes contracts can be a powerful mechanism to drive improvement and collaboration in public services, allowing them be delivered more flexibly, while ensuring accountability in terms of the impact envisaged. Such contracts also support better collaboration and coordination between the key stakeholders involved in delivering services.
​Measurable, positive outcomes
Importantly because the outcomes in such contracts are rigorously measured we also know they are having a positive impact on people's lives. They support a range of people with complex and multiple needs, in a range of policy areas – including children services, homelessness and health. We estimate that more than 27,000 people have benefited from our investments in social outcome contracts. Bridges, our largest social outcomes contract fund manager, has committed £32 million across a range of projects.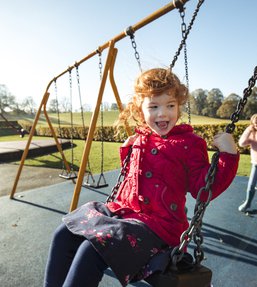 These projects have achieved £50m in outcomes payments from central and local Government commissioners to date, and Bridges estimates that the value of these outcomes to Government is about £85 million in terms of current or potential cost savings.