Charity bonds
Charity bonds can help social enterprises and charities raise large amounts of finance.
£

27.5

m

Drawn down from Big Society Capital

– Data from Big Society Capital

£

213

m

Drawn down from Big Society Capital and other investors alongside us

6.7

x

Amount our capital has been matched by other investors
The challenge
Some social enterprises and charities need to raise large amounts of finance (£5 million+) to fund big projects, and one effective financial product they can use is to raise a charity bond. This tradable loan offers large scale unsecured finance with fewer restrictions than bank finance. While Triodos launched the first charity bond, Golden Lane Housing, in 2003 they have been slow to take off and another wasn't issued until 2011. Since then, new bonds have been issued annually, but the lack of track record and limited confidence meant developing a market for charity bonds was challenging at first.
Our approach
Our approach to building the nascent charity bond market has been to try to accelerate the growth of both supply and demand. We have developed two facilities to do this.
In 2014 we created a Charity Bond Support Fund with Rathbones, which established a backstop facility with the ability to top-up bonds that aren't fully subscribed. The aim was to give issuers the confidence they needed to launch charity bonds, and investors the confidence to invest in them. We invested £20 million initially, followed by a further £10 million. The fund has now grown to £163 million.
In 2018, the Charity Bond Fund aimed to support the further development of the market. By establishing an 'exemplar fund' and track record for charity bonds, we wanted to attract a more diversified investor pool into the market. For every £1 we invest, £2 of external capital must be invested. We invested £20 million in this fund, which has increased to £70 million.
£

337

m

Size of the charity bond market vs £5.4m in 2012

– Data from Big Society Capital's market sizing analysis

x

62

Growth of charity bond market 2012-20

30

Number of charity bonds issued

3.94

%

Weighted yield across the whole £342m market size
Impact and learning
We understand our impact in this area on a number of levels:
Growth in capital flowing to this financial product
Since 2014 we have seen an almost ten-fold increase in the size of the charity bond market, growing from £35 million in 2014 to £337 million in 2019. We have brought in much more extra investment than we had hoped, exceeding our match ratio of £2 for every £1 that we invest, to around £5 invested alongside every £1 of our capital.
In addition to growth in scale we have seen growth in diversity, with the range of investors now including pension funds, wealth managers and retail investors.
Diversity, range and number of charities issuing charity bonds
​The range of charities issuing charity bonds has grown too. While most support disadvantaged communities and individuals, some, like the Canal & River Trust, serve a broad base. The majority of charity bonds, by value, have been issued by organisations in housing (55%) and physical health (14%).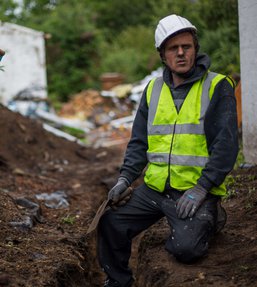 In the last couple of years, use of charity bonds has slowed, we believe as broader market uncertainty has discouraged new issuance and some capital projects.