2000-2021
2000
Launch of the Social Investment Task Force chaired by Sir Ronald Cohen
2005
Sir Ronald Cohen sets up the independent Commission on Unclaimed Assets
2007
Commission on Unclaimed Assets outlines how a wholesale financial institution – a social investment bank – could be set up
2008
The Dormant Bank and Building Society Accounts Act 2008 passed by Parliament
March 2010
Budget commits £75 million of dormant accounts to the Social Investment Wholesale Bank
May 2010
Conservatives and Liberal Democrats form the Coalition Government
July 2010
Launch of the Big Society initiative, promising 'every penny' of dormant account money would go into a social investment bank
February 2011
Project Merlin provides a new injection of capital, with £50 million each from Barclays, HSBC, Lloyds Banking Group and the Royal Bank of Scotland
May 2011
Sir Ronald Cohen and Nick O'Donohoe (former Head of Global Research at JP Morgan) submit proposal for the Big Society Bank. Cohen and O'Donohoe appointed as Chair and CEO respectively under a new name: Big Society Capital
2012
Big Society Capital opens for business
£

600

m
Initial capital committed from the Reclaim Fund and shareholder banks
First investment
£2.7 million into The Foundry, an affordable office space for social enterprises and charities in Vauxhall
Venture funds
Early-stage venture funds managed by Impact Ventures UK and Nesta receive £18 million equity investment from Big Society Capital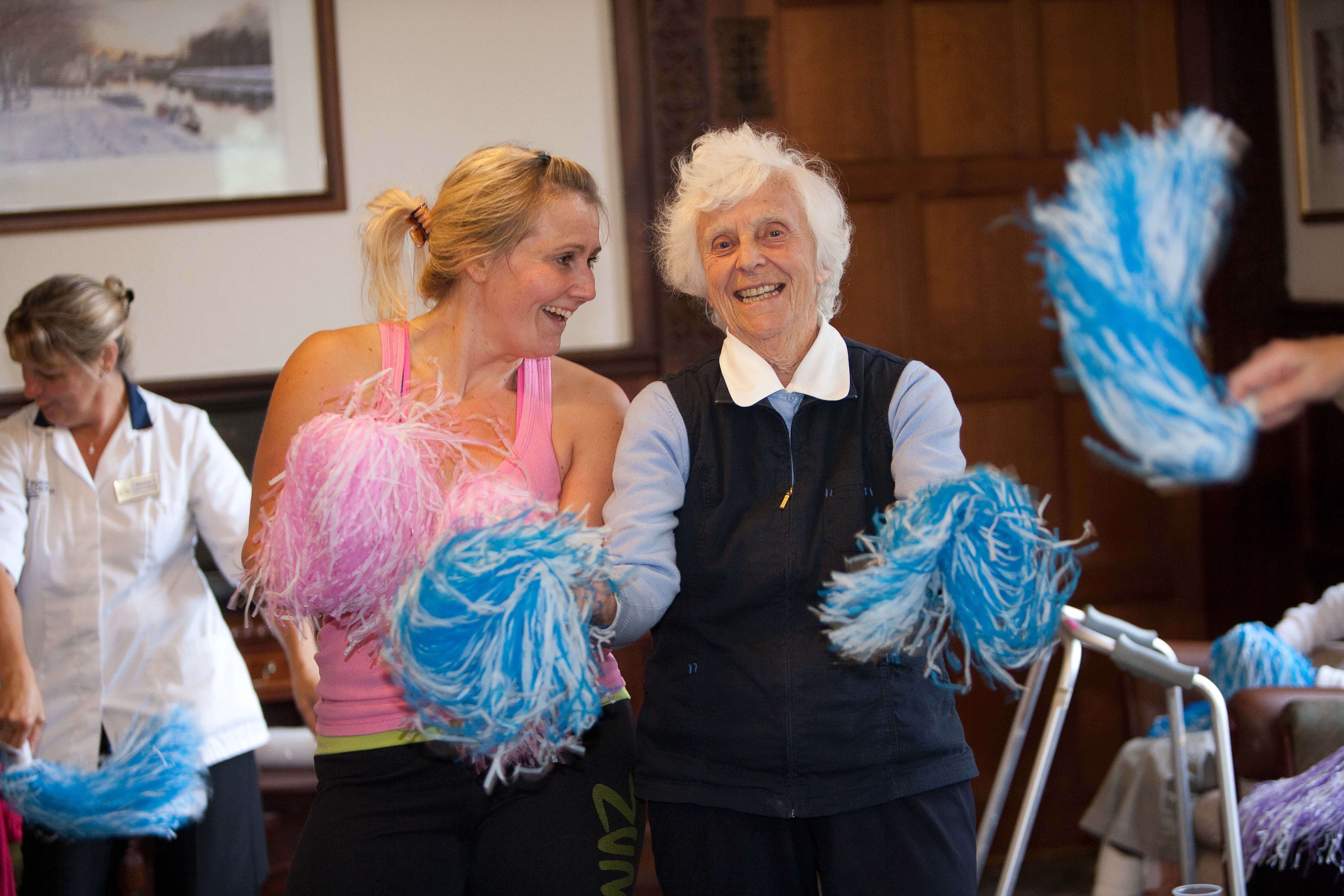 Publication of the Outcomes Matrix to help charities and social enterprises measure their social impact, the tool has been used over 20,000 times
2013
Launch of the UK's first local authority commissioned social impact bond. The Children's Support Services – Essex SIB, managed by Social Finance and delivered by Action for Children
World's first social impact bond fund launched, managed by Bridges Investment Management, including £10 million from Big Society Capital
Learn more
Real Lettings Property Fund launched with £5 million from Big Society Capital. Managed by Resonance with services delivered by St Mungo's, the model is later replicated nationally with further Big Society Capital investment to over £200m in size
Learn more
2014
Launch of our initial market-building strategy
outlining plans to build mass participation, improves access to finance for small and medium-sized social enterprises and charities, invest in innovative approaches to tackle challenges at an early stage, and to bring large-scale finance to tackle social issues
Social Investment Tax relief becomes law after lobbying by Big Society Capital and partners
Social Investment Tax Relief used for the first time, by FareShare South West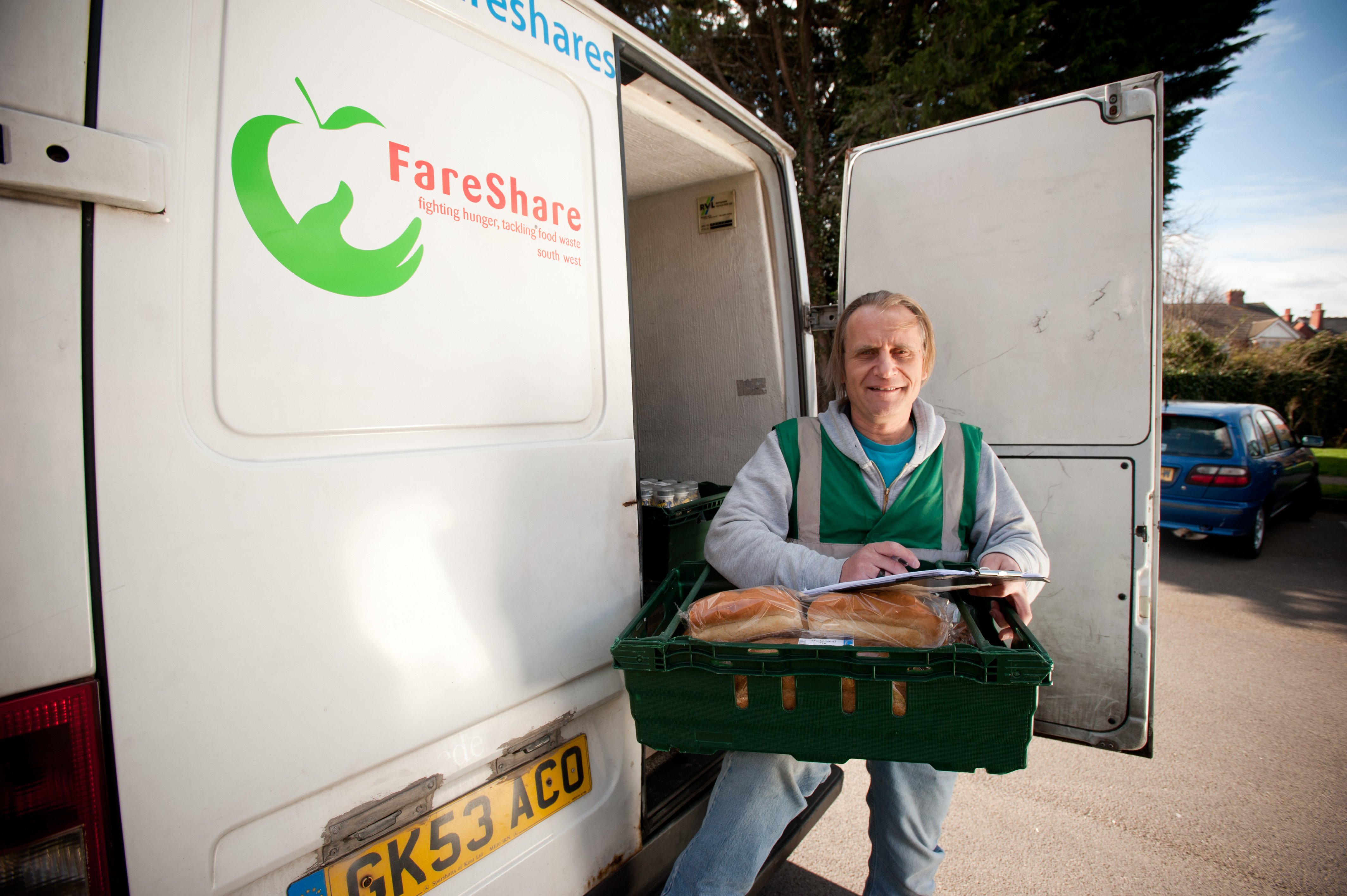 Launch of the Social Property Impact Fund managed by Cheyne Capital with £12 million from Big Society Capital. It later raised over £200 million of institutional capital
Learn more
Launch of Charity Bond Support Fund, managed by Rathbones Investment Management with £30 million from Big Society Capital. Helping grow the charity bond market from £20 million to over £300 million
Learn more
£50 million of unsecured investment available for social enterprises and charities
from Big Society Capital's investments in the FSE Group, Northstar Ventures, Social and Sustainable Capital and Social Investment Scotland
The first UK daily liquid social bond fund launched with a £10 million cornerstone investment from Big Society Capital, managed by Columbia Threadneedle
Global Social Impact Investment Taskforce established by Sir Ronald Cohen under the UK's presidency of the G8
A connected UK National Advisory Board on Impact Investing is established, chaired and managed by Big Society Capital. This later becomes the UK Impact Investing Institute
2015
£

1.5

bn
Estimated size of the UK social impact investment market
Charity bond market's busiest year to date raising £33 million across 5 deals
HCT Group raise £10 million supported by ClearlySo, at the time the UK's largest social investment deal
Launch of the Access Growth Fund
with £45 million from Big Lottery Fund and Big Society Capital to offer blended small loans and grants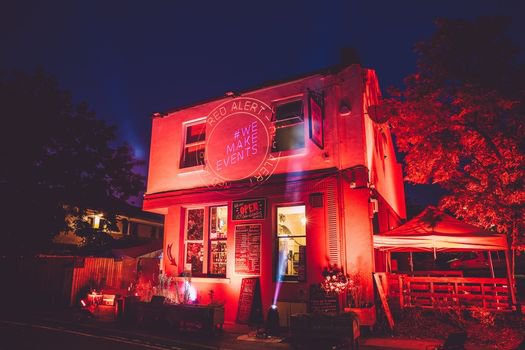 The National Homeless Property Fund, managed by Resonance, replicates Real Lettings to Oxford, Bristol and Milton Keynes, catalysed by our offering match funding to local authorities
Launch of Deal Level Data
a full deal level data set into all social impact investment transactions
Launch of the Care and Wellbeing Fund managed by Social Finance, the UK's first charity-led mission aligned investment fund with £12 million investment from Macmillan Cancer Support and Big Society Capital
Learn more
Public Services Lab
(later renamed Capacity), a partnership by Catch 22, Interserve and Amberside Advisors Ltd created by winning the Business Impact Challenge
Social Enterprise Investment Fund II, a Big Issue Invest follow-on fund, achieved a first close including £15 million from Big Society Capital
£100 million capital made available by Social Impact Investment Group
a group of trusts, charities and foundations convened by Big Society Capital
Launch of a community energy facility for bridging to community shares with £15m from Big Society Capital
2016
£

2

bn
Estimated size of the UK social impact investment market
Fair By Design
co-developed by JRF and Big Society Capital to eliminate the poverty premium by 2027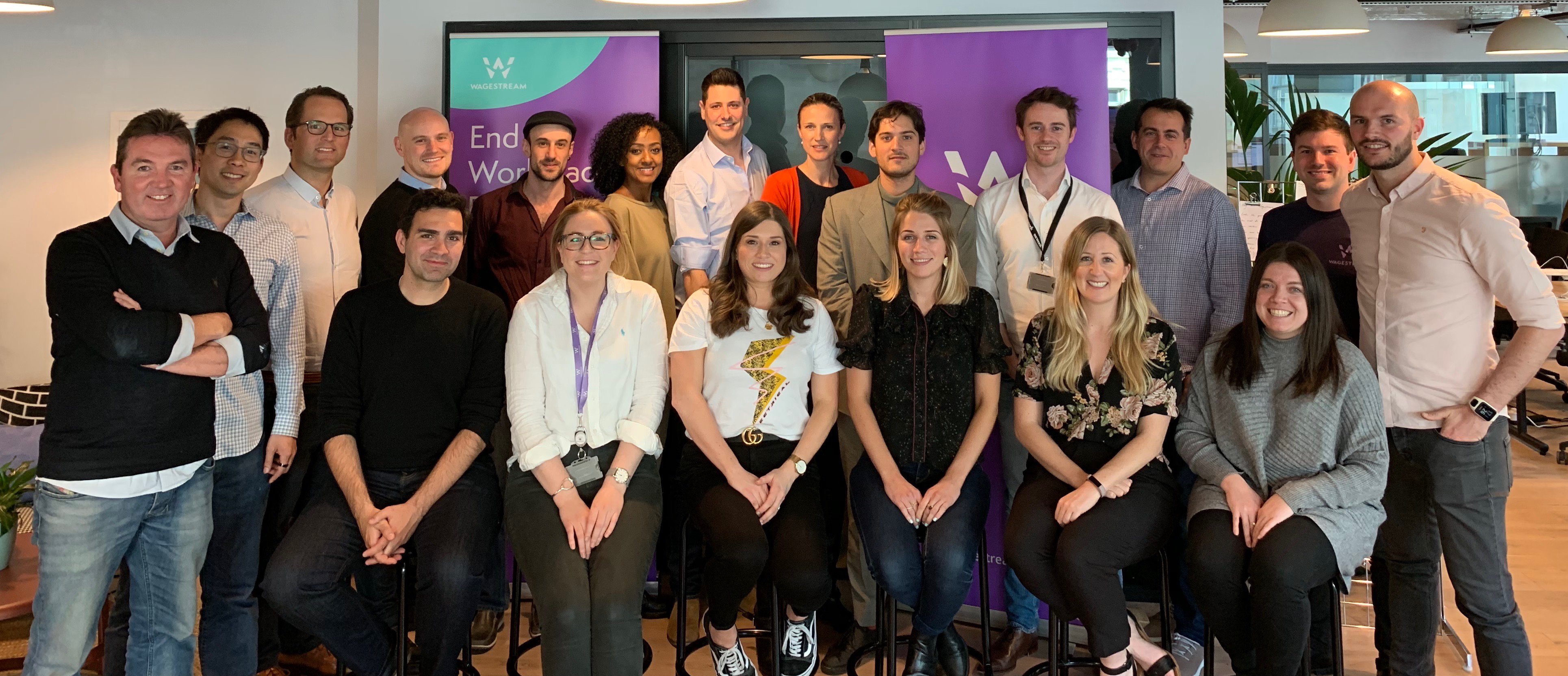 Access Growth Fund's first investment completed – Intraquest (Key Fund)
Launch of the Crowd Match Fund
with £10 million from Big Society Capital to stimulate SITR investment by individuals
New approach
to Big Society Capital's treasury portfolio incorporating Environmental, Social and Governance analysis and social impact objectives
Record bank lending to social sector achieved by Charity Bank, supported by Big Society Capital's £14.5 million investment
Launch of Bridges Evergreen Capital, the first holding company to provide long-term large-scale social finance, including £11.25 million from Big Society Capital
Learn more
Pensions with Purpose
research commissioned to call for developments of social pension funds in the UK
Get Informed campaign
launched to support board members of charities and social enterprises
2017
Good Finance launches
helping social enterprises and charities navigate the world of social impact investment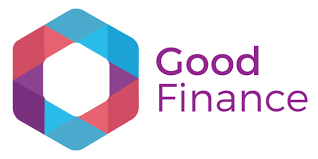 Power to Change's £10 million investment in Community Owned Renewable Energy (CORE)
is the largest yet by a foundation into a single social investment fund. The £40 million fund enables community energy groups to acquire local renewable energy assets
Launch of the Community Investment Enterprise Facility (CIEF)
managed by Social Investment Scotland. The £52 million fund was seeded with £30 million by Big Society Capital to scale the community finance sector serving SMEs in disadvantaged communities
Outcomes Investment Fund launched, which we seeded with £10 million to expand finance available to charities and social enterprises delivering improved social outcomes through payment-by-results contracts
Launch of the Connect Fund
to build infrastructure of social investment, delivered by Barrow Cadbury and supported by Access – the Foundation for Social Investment
Edinburgh becomes the first University to invest in social impact
Launch of Sporting Assets with funding from Big Society Capital and Access Growth Fund to deliver impact through sport
New strategy launched
with three focus areas: Homes, Place & Early Action
2018
£

3.5

bn
Estimated size of the UK social impact investment market
£1.7 billion of investment made available for social enterprises and charities from our money and other investors alongside us
Launch of CBRE UK Affordable Housing with £10 million cornerstone from us attracting £250 million of institutional investment
Learn more
Ananda Ventures' pan-European fund launches
a social venture fund backed by Big Society Capital
Forward Enterprise Fund launched with funding from Big Society Capital and Access Growth Fund to support enterprises run by ex-offenders and people in recovery from addiction
Donor Advised Funds advisory council
convened by Big Society Capital and publishes research to lower barriers to making social impact investments
Good Finance Live launched to help charities and social enterprises meet with social investors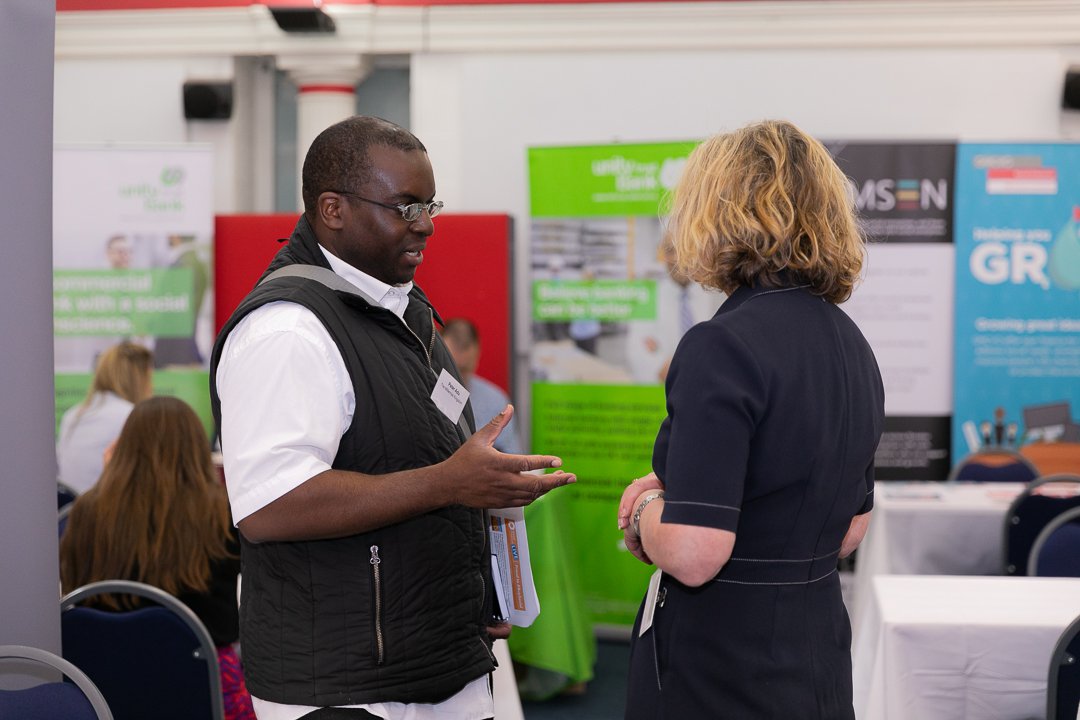 Access Growth Fund helps establish loan funds in new regions (Manchester and Devon) and specific areas (Arts and Culture and Employment)
Social Impact Investor Group (SIIG)
moves from being an informal group to within the Association of Charitable Foundations
Local Access launched by Big Society Capital and Access – the Foundation for Social Investment to provide a blend of grant and repayable investment worth at least £33 million across multiple places in England.
Learn more
Investment Process improvements
evolving our approach based on learnings so far, including greater emphasis on system change, manager delivery and adoption of the Impact Management Project
2019
£

5.1

bn
Estimated size of the UK social impact investment market
Healthy Returns: Opportunities for market-based solutions to childhood obesity launches,
a report in collaboration with Guys & St Thomas' Charity and the Food Foundation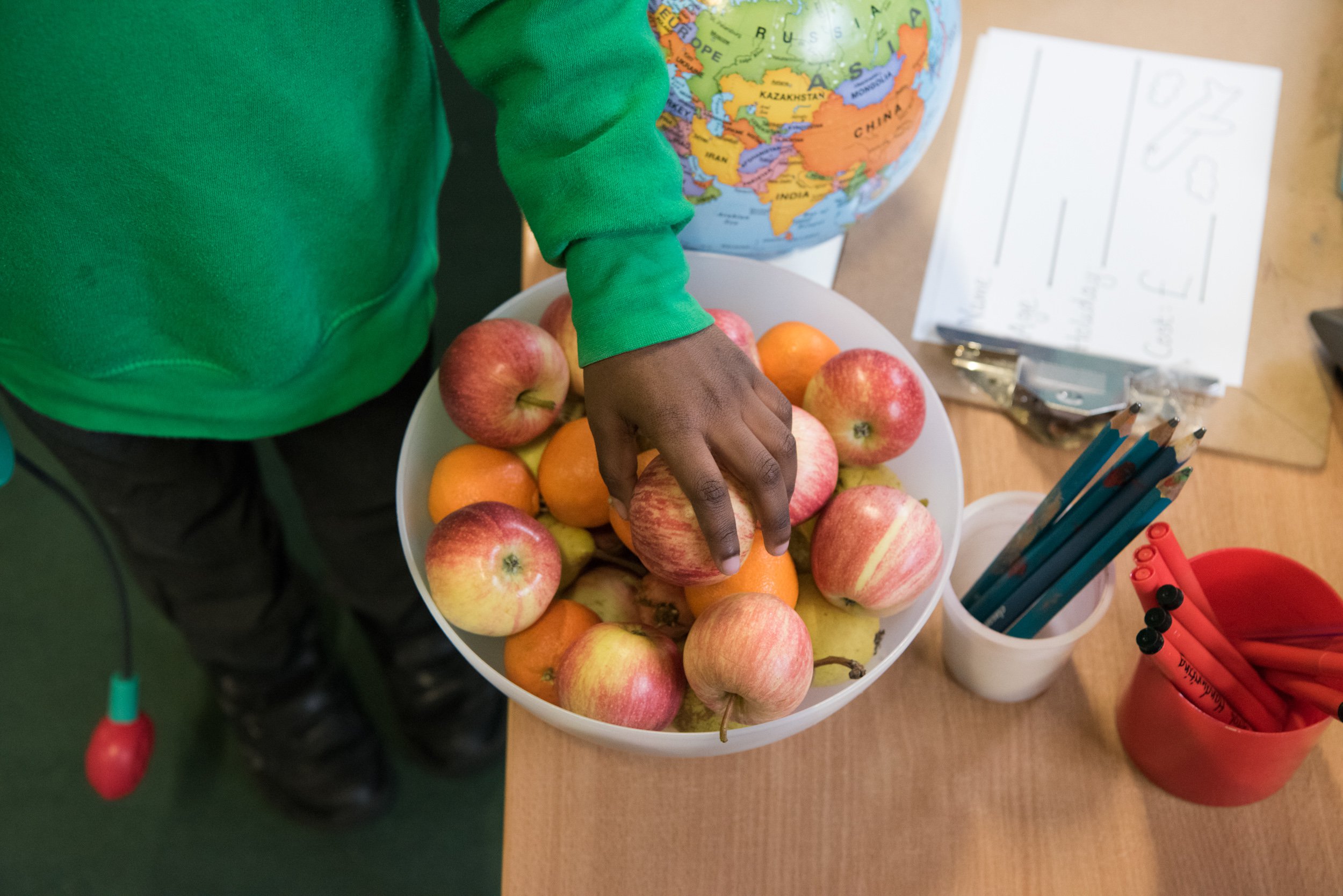 Social Outcomes Fund II launches, seeded by Big Society Capital to build on success of the first Social Impact Bond Fund, both managed by Bridges Fund Management
Learn more
Venture Mental Health Programme launches
a research partnership with Wellcome Trust, Bethnal Green Ventures and Zinc to help support and scale mental health start-ups.
City Funds, managed by Bristol and Bath Regional Capital, becomes our first place based fund, focussing on addressing social issues in Bristol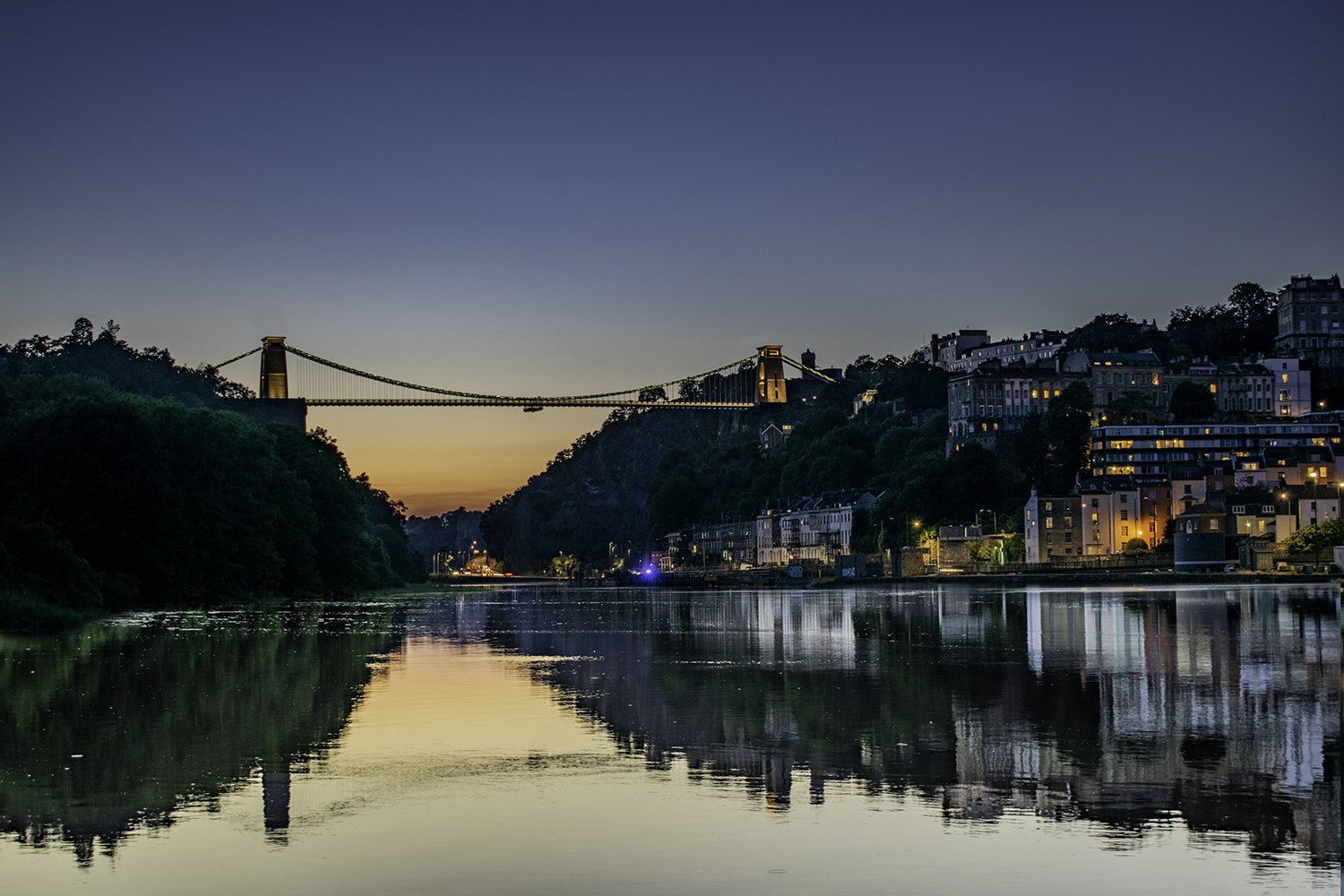 Maximising your Philanthropy guide
created for Donor Advised Funds
Zamo Capital launches with £15 million investment from Big Society Capital. Zamo Capital is a specialist investor in impact fund managers, providing growth capital and intensive support to help them achieve the scale needed to be resilient and sustainable.
Learn more
Impact Investing Institute launches
with Big Society Capital as a founding supporter, to further accelerate the growth and improve the effectiveness of the impact investing market in the UK and globally
2020
100000

+
Number of people that visited COVID-19 information hubs of Good Finance and Big Society Capital websites
Launch of Resilience and Recovery Loan Fund, managed by the Social Investment Business
Established by Big Society Capital and partners within weeks of the start of the pandemic, to support charities and social enterprises whose businesses were disrupted by the pandemic, with guarantees from the CBILS scheme
Women in Safe Homes Fund launched, managed by Resonance and Patron Capital with £10 million from us. The fund will provide affordable, safe and secure homes across the UK for women and their children experiencing homelessness or who are at risk of domestic abuse.
Learn more
Nothing about us without us launches,
a report published by The Young Foundation and supported by Barrow Cadbury Trust and Big Society Capital that sets out how bring more diverse voices into social impact investment
Publication of the Quadrennial Review
an independent review of Big Society Capital
Good Food Fund launched, a pilot fund in partnership with Guy's and St. Thomas' Charity, supporting healthy challenger food brands to scale in order to improve access for lower-income communities who disproportionately experience childhood obesity
The Growth Fund makes its 500th investment
Big Society Capital signs up to the International Finance Corporation's (IFC) Operating Principles for Impact Management
Schroder BSC Social Impact Trust launches
allowing ordinary investors access to private market impact investment for the first time and bringing millions of pounds of additional capital to help social enterprises and charities.
2021
£

6.4

bn
estimated size of UK social impact investment market
300,000 unique users visited Good Finance
New strategy to 2025 launched
aiming to double the size of the social impact investment market to £10-£15 billion by 2025. Learn more
Ideas for Impact launch and winners selected
identifying seven innovative programmes with the greatest potential to transform people's lives in the UK through social impact investment. Learn more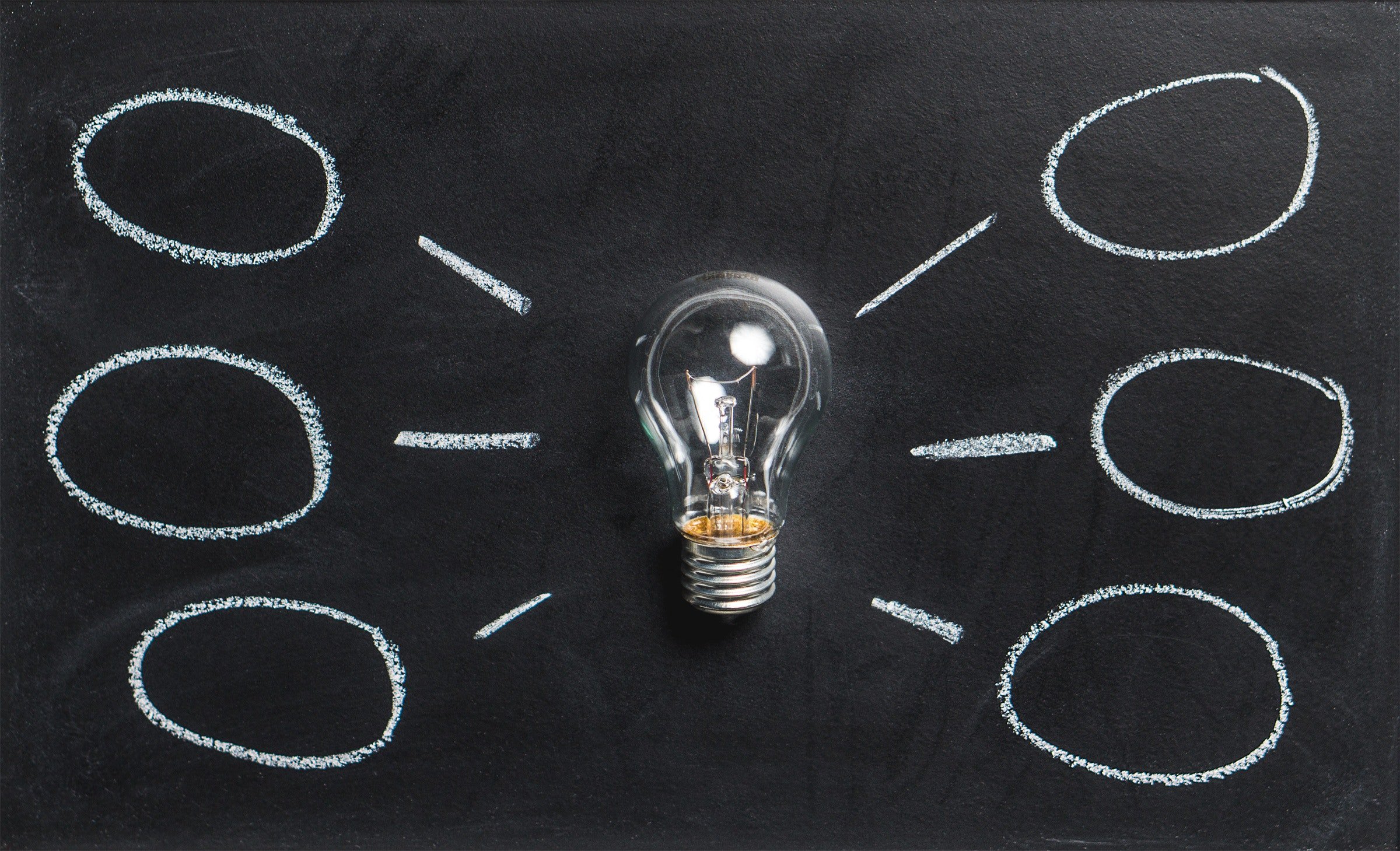 Social Investment Tax Relief extended for two years
following Big Society Capital's campaign with partners to #SaveSITR, dedicated funds using SITR could be fully disbursed, releasing capital to the frontline organisations that needed it.
Everyone In scheme raises over £80 million to provide secure and affordable homes for those sleeping rough or at risk of sleeping rough as a result of the pandemic. The first of its kind partnership between central government and Big Society Capital (BSC) includes £15 million of funding from Ministry of Housing, Communities and Local Government (MHCLG) and £15 million from BSC.
Resilience and Recovery Loan Fund distributed a total of £28 million to 77 social enterprises and charities
and helped secure over 9,000 jobs. At the 2021 UK Social Enterprise Awards, the fund won Social Enterprise Deal of the Year.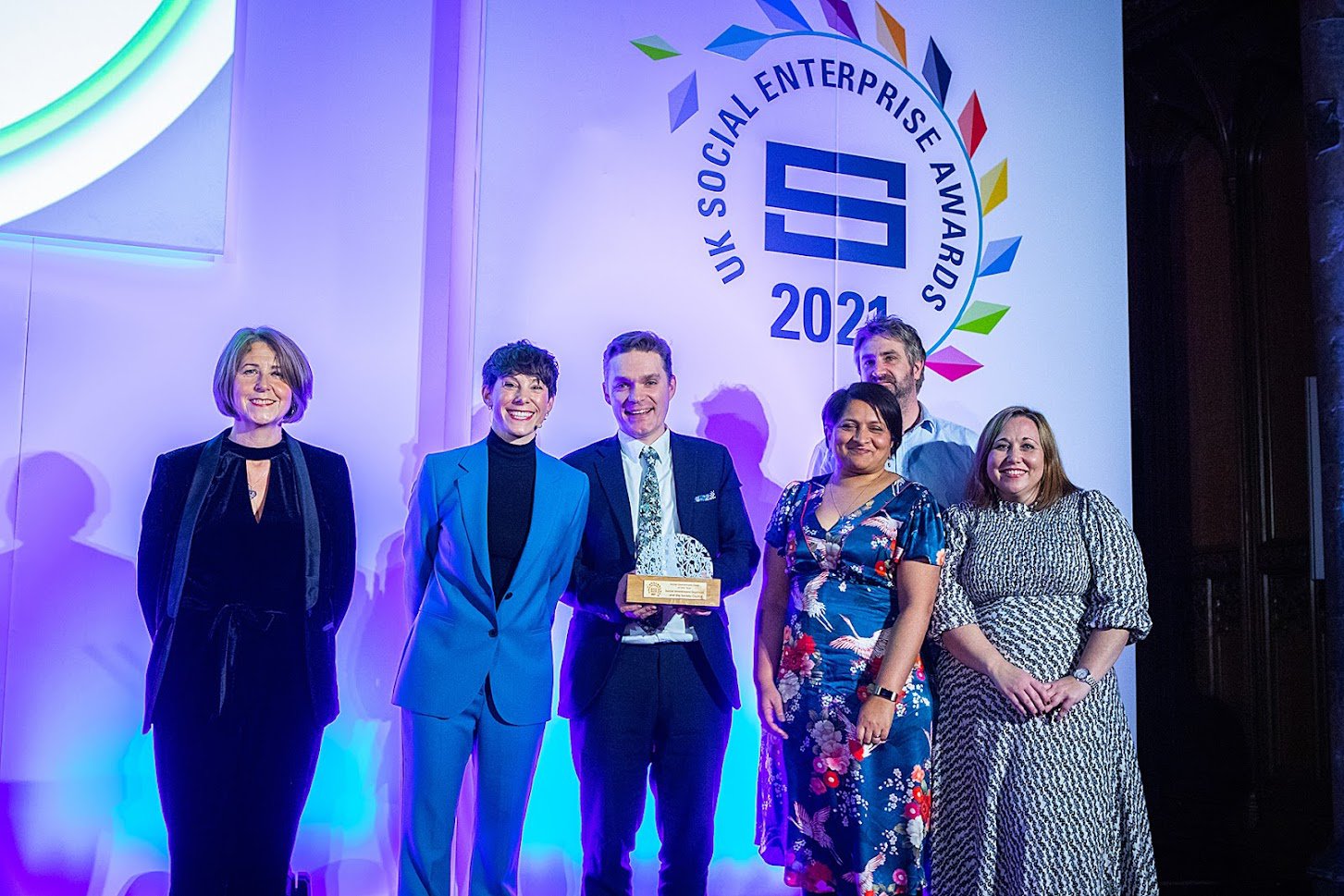 Big Society Capital aligns with the Operating Principles for Impact Management
published Big Society Capital's disclosure statement and completed an Independent Verification of its impact management system with BlueMark.
2022
£

7.9

bn
estimated size of UK social impact investment market
465,000 unique users visited Good Finance
Dormant Assets Scheme expansion
The Government conducted a consultation on how to allocate a further estimated £738 million of dormant assets for England. Big Society Capital worked in close collaboration with Access – The Foundation for Social Investment, Social Enterprise UK and many others, on the Community Enterprise Growth Plan to make the case for a portion of these newly unlocked funds to be allocated to social impact investment.
Ten years of Big Society Capital
We reflected on our journey so far and recognised the progress made in growing the social impact investment market in collaboration with our wide range of partners across the sector. Learn more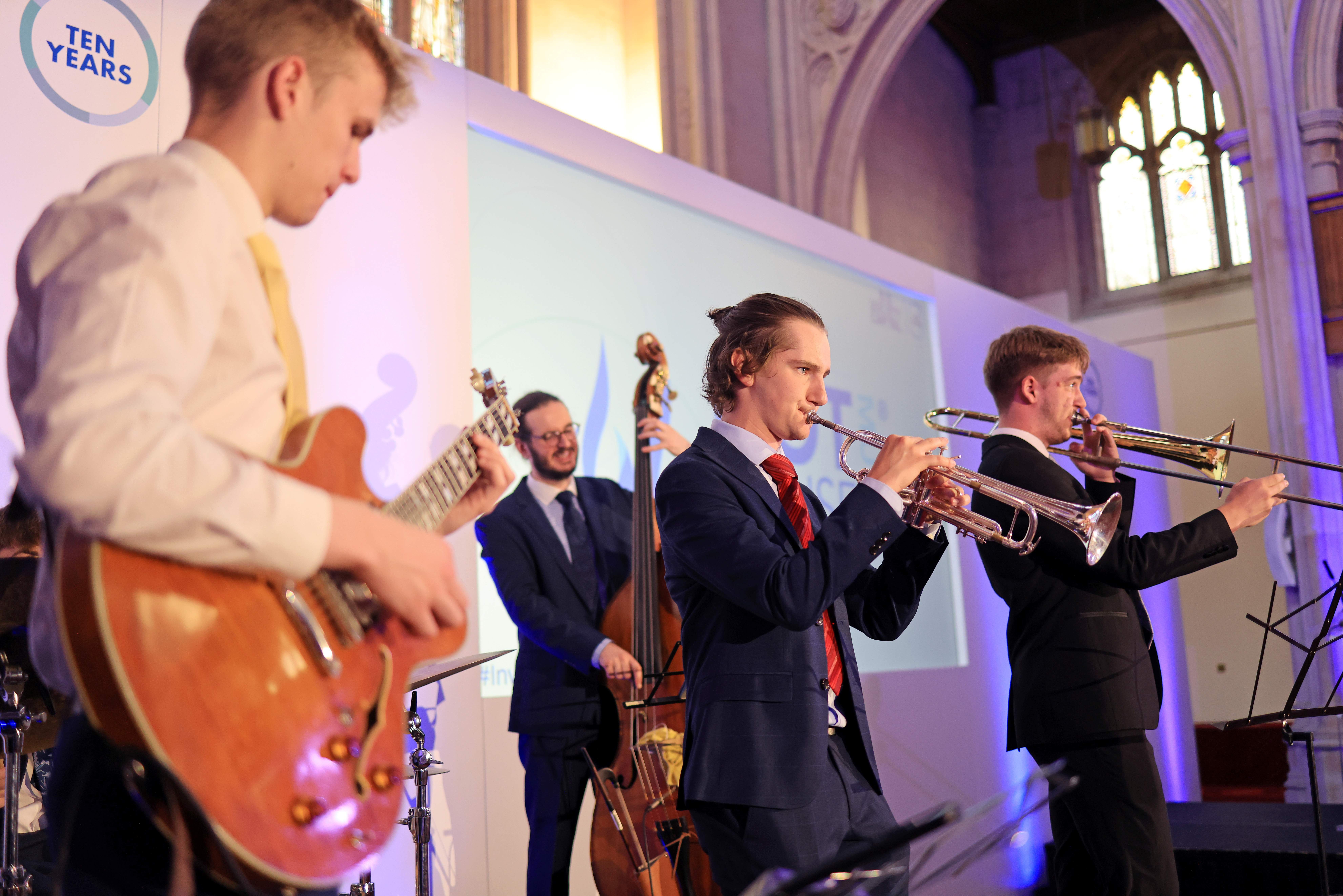 Outcomes for all
An independent research report advocating social impact investment to Government, showing how the social outcomes contracts market has grown over the last decade and generated over £1.4bn in value.
Learn more
Launch of ImpactVC
Formed a community of VC's seeking to accelerate impact within venture and released the VC Impact Playbook, to help venture capital firms improve how they source, select and support high-impact companies.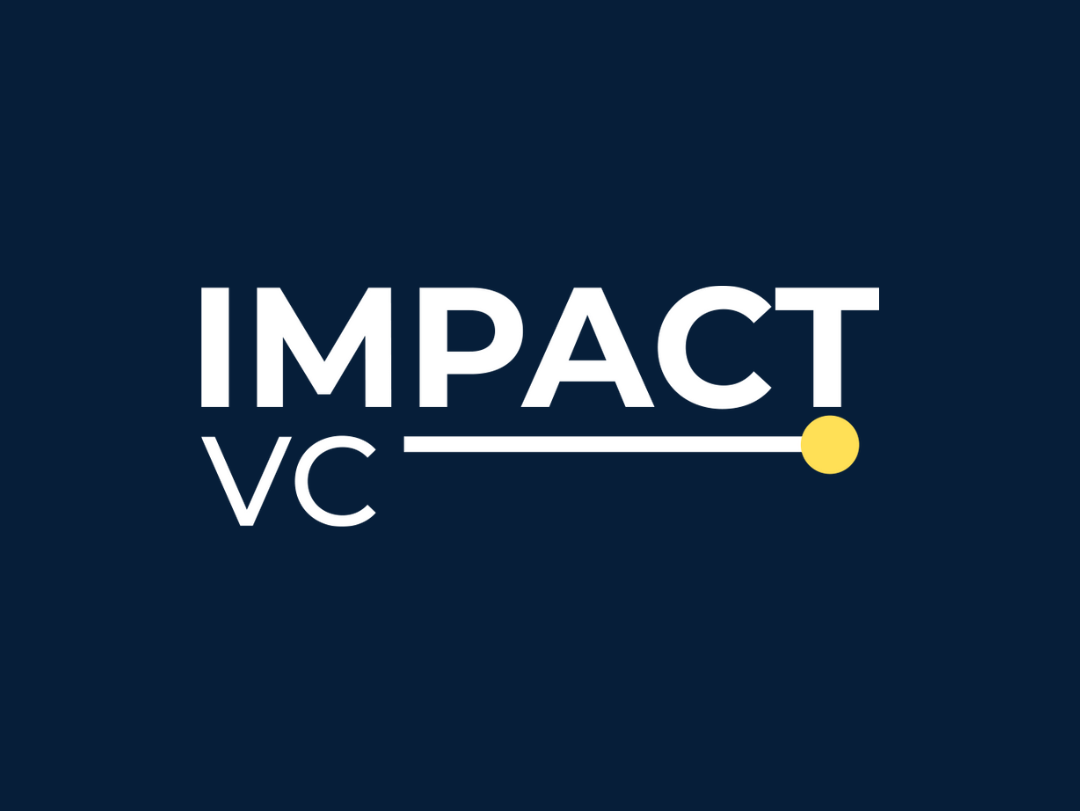 The Schroder BSC Social Impact Trust first impact report
highlighted the impact that has already been achieved by its investments – financing 160 frontline organisations and benefiting more than 160,000 people, with at least 90% from vulnerable and disadvantaged groups. The report showed the Trust's investments had generated a total of £55.6 million in near-term value as savings and benefits for households and the Government.